How to Get Back to Work, From Women Who've Done It
Work. It's something we all do, either because we have to, because we want to—or for most of us, because we have to and we want to.
Sometimes though, life gets in the way of work and for whatever reason—babies, injury, unexpected unemployment, study, whatever—you find yourself trying to re-enter the workforce after a break and it's hard.
Coming back to work after an extended break is far more common among women. That's why Spring.St has decided it's time to talk honestly about it. The ups and downs, the challenges and the stuff we wish we'd known before it happened to us.
You'll find it all here.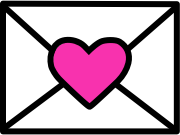 Sign up to receive
instant happy in your
mailbox every day.