A "Frozen Fan" & Other Genius Ideas for Keeping Cool in Summer
It is damn hot at the moment. Summer is hitting with a vengeance, and in times like these it's easy to get frustrated by your crappy fan, or air conditioning that's either freezing or doesn't work at all. Especially if you aren't going on vacation. 
Which is why we rounded up the best ways to keep cool for you in our video.
These super easy tips and tricks will help you cool down even when you feel like you're drowning in sweat. The "frozen fan" is one of the most genius ideas I've come across this summer—if you're surviving sans air-con, this one's for you.
We also have the best fabrics to wear on those crazy hot days to help your body release heat, and even some helpful breathing tips.
Stay cool, guys. It's brutal out there.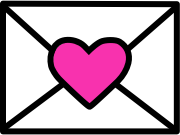 Sign up to receive
instant happy in your
mailbox every day.