Dream Life vs Real Life: Valentine's Day
Valentine's Day always feels like it should be a big romantic event. At some point, all of us have probably dreamed of a night of flowers and chocolates, or maybe even a home-cooked meal after the kids are asleep.
But then February 14 rolls around and it's usually a disappointment. The home-cooked meal burns, your partner eats your chocolates on the way home from work and the flowers are already half-dead when you set them on the table.
Still, every year we get our hopes up. The cycle never ends.
We've collected the moments that best sum up what Valentine's Day is really like.
Pour yourself another glass, lady. You deserve it.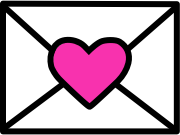 Sign up to receive
instant happy in your
mailbox every day.