PHOTO: ISTOCK
5 Vacation Ideas for Families (That are Fun for Parents, Too)
Believe it or not, the term "family trip" doesn't have to elicit winces.
You can, in fact, go on a vacation that not only your kids enjoy, but you do as well—without breaking the bank.
Here are the best places for family vacations in the U.S. that'll have something for everyone.
The Grand Canyon
The Grand Canyon is one of the best places for family vacations if you love the outdoors. Hiking, kayaking, and rafting are just a few of the activities you'll be able to enjoy—not to mention those breathtaking views.
Niagara Falls, NY
Yes, Niagara Falls is known as a honeymoon destination, but it's also ideal for adventure-seeking families.
The Cave of the Winds tour, one of the most popular, will take you on an elevator 175 feet down into the Niagara Gorge where travelers stand on the Hurricane Deck—and drenched with sprays from the Bridal Veil Falls.
But don't worry—you'll have a poncho to keep dry.
Washington, D.C.
There is no shortage of museums and other kid-friendly activities in D.C. The Smithsonian is the world's largest museum, so you'll never run out of things to do and see.
To save money on a D.C. family trip, book a room in an outside suburb and take the train into the city for sightseeing.
Colonial Williamsburg, VA
Your vacation with kids doesn't have to be all fun and games—it can be a little history lesson, too.
Kids can participate in walking tours, dress up in traditional clothes, and enjoy the beautiful scenery in Colonial Williamsburg.
Philadelphia, PA
Aside from bustling city scenery and incredible restaurants, Philadelphia can also satisfy you and your family's thrillseeking urges.
Philadelphia's Ghost Tour, a 90-minute, candle-lit stroll through various landmarks in which where a guide points out "haunted" graveyards (St. Peter's Cemetery) and reports sightings of Benjamin Franklin's ghost.
Happy travels.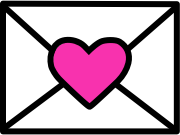 Sign up to receive
instant happy in your
mailbox every day.