7 Pairs of Celebrities You Might Not Know Are Friends
If you're a celebrity, you probably spend all your time on set and/or at Hollywood events. Therefore it makes sense that you'd make a lot of friends who are also in the business.
All the same, we didn't see these seven celebrity friend pairs coming. But they make sense nonetheless.
1. Lena Dunham and Claire Danes
So, apparently Claire Danes & Lena Dunham are best friends. #mindblown #Emmys pic.twitter.com/HpIOSz5eVN

— Kari A. Hodes (@KariHodes) September 22, 2013
Though Lena Dunham and Claire Danes grew up in the same neighborhood, they didn't meet until they were introduced by a mutual friend.
The pair let the world in on their love-fest during an interview with Ryan Seacrest at the 2013 Emmys. "I'm really excited because you're my really good friend and I never get to see you," Dunham said to Danes.
And Danes returned the love. "I'm in constant awe of what she does," she said.
2. Julianne Moore and Kristen Stewart
Though there's a 30-year age gap between them, Julianne Moore and Kristen Stewart have formed a close friendship.
The two met when Moore's husband Bert Freundlich cast Stewart in his film Catch That Kid (2004) when she was just 12. Moore and Stewart later worked together on Still Alice (2014), where they connected on a very deep level.
During a speech she made while presenting Stewart an award at the 2016 New York Film Critics' Circle Awards, Moore said, "Kristen brings an intensity and a truthfulness to absolutely everything in her life, her work, her friendships, and her relationship with the world."
She also added, "She is my friend, and I love her, and I thank you for acknowledging this beautiful performance."
3. Gwyneth Paltrow and Maya Rudolph
Maya Rudolph, Gwyneth Paltrow at Crossroads School. Not to brag, but 1 of my classmates briefly married Rob Schneider pic.twitter.com/kRDpIqhuaH

— Brent Lang (@BrentALang) March 16, 2014
Gwyneth Paltrow and Maya Rudolph have actually been friends since childhood.
Paltrow and Rudolph's fathers, Bruce Paltrow and Dick Rudolph, were friends as students at Tulane University. After graduating, both moved to Los Angeles where they worked in Hollywood, got married and started families. Both men sent their daughters to St. Augustine by the Sea School in Santa Monica where the two became friends.
When Paltrow hosted Saturday Night Live in February 1999, she used the opportunity to give a shout-out to her old friend Rudolph, who had just joined the cast.
"This week has been real extra-special to me because one of my best friends is on the show now, and I'm so proud of her," Paltrow gushed. "She's super-funny and talented, and I'm so glad she's in the cast."
4. Connie Britton and Lauren Graham 
In honor of the babely @conniebritton birthday, let's all party like its 1999! (Photo from 1999 for reference). pic.twitter.com/zKyksIGrX6

— Lauren Graham (@thelaurengraham) March 6, 2015
Connie Britton and Lauren Graham were roommates before they hit it big.
"We lived in an empty house that we weren't supposed to be living in," Graham said of her time living with Britton while appearing on Watch What Happens Live. "We had no furniture and all we ate were Rice Krispies Treats."
Tami Taylor and Lorelai Gilmore in one house!
5. Jessica Chastain and Michelle Williams
Michelle Williams & Jessica Chastain were roommates & were in THE CHERRY ORCHARD together w/ Linda Emond(!!!) at WTF. pic.twitter.com/97FMu5DFqy

— Tyler Martins (@mrtylermartins) March 13, 2013
Jessica Chastain and Michelle Williams were also roommates.
During the summer of 2004, the actors shared an apartment when they were both appearing in a summer stock production of Anton Chekhov's The Cherry Orchard.
In 2012—the year in which Chastain was nominated for an Oscar for her role in The Help and Williams was nominated for her role in My Week with Marilyn—Chastain told Marie Claire it was the summer the two "became like sisters."
6. Kat Dennings and Ronda Rousey
Not only are 2 Broke Girls star Kat Dennings and UFC fighter/actor Ronda Rousey friends, they're also in a knitting club together.
During an appearance on Ellen, Dennings explained she and Rousey are both members of a knitting club called the "Yarn and the Restless."
Though Dennings admits the club is not really about knitting so much as it is about drinking and friendship. "We just knit a scarf and get drunk. And make friend memories," she said.
7. Jennifer Garner and Jessica Biel
Jennifer Garner and Jessica Biel became friends when they were both filming Valentines Day (2010).
"It's always one woman and a bunch of men in my casts—maybe my character has a friend in the script, but not always. It's odd," Garner said of their connection on set in an interview with Marie Claire. "So on this film, it was great to have someone like Jessica around, even though most of our scenes as best friends were over the phone."
Biel agreed, adding, "You never really bond with all the guys in your cast like they do with each other."
And they've stayed close ever since.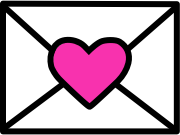 Sign up to receive
instant happy in your
mailbox every day.