PHOTO: ABC
The Real-Life Stories That Inspired Some Amazing Television Episodes
There's that old adage that says write what you know, so it makes sense that the films and pieces of television that seem to have the biggest impact on their audience are those that take inspiration from the writers' own lives.
Recently, Girls delivered one of its best episodes to date. 'Painful Evacuation,' (which followed the equally great capsule episode 'American Bitch,') had an extremely heart-wrenching moment.
After a long conversation between Ray and his boss, mentor and friend Hermie (played by Colin Quinn) about life, death, and living life to the fullest, Ray finds Hermie dead in his apartment.
It's a real gut punch.
During an interview with The Hollywood Reporter, co-showrunner Jenni Konner explained that the all-too-real feeling moment came from an all-too-real tragedy: death of comedian Garry Shandling last year.
When asked about the show's choice to have Hermie die, Konner said:
"Honestly, the truth was that Judd lost Garry Shandling, who was one of his closest friends and his mentor, and it just seeped into everything. It seeped into our creativity. It was a real time of loss for Judd. I don't know exactly how it came up, but that's where it came from."
Tapping into those moments of real human emotion—grief, joy, jealousy, etc.—is what allows writers to create some of their best art.
Black Mirror
In the most recent series of the Netflix futuristic anthology there's an episode called 'Hated in the Nation' that deals with a series of deaths related to backlash the deceased were receiving on social media.
In an interview with BBC, writer Charlie Booker explained that the idea came from backlash he experienced in 2004 when he wrote a satirical article for The Guardian about George W. Bush.
"Lee Harvey Oswald, John Hinckley Jr.," he wrote. "Where are you now that we need you?".
Let's just say there were those who were very unhappy about it.
"That experience definitely fed into that episode, which we call 'Hated in the Nation,' as it deals with people getting trolled on Twitter," Brooker said.
"My own incident pre-dated Twitter, and my vilification was done by good old-fashioned email, but some of the characters in 'Hated in the Nation' say things that I was experiencing at the time, and I also read a book for research that deals with people caught up in Twitter storms. The author hangs out with them and sees how devastated they are, often by the sheer volume of comments they receive. The whole thing is terrifying."
Black-ish
'The Word,' the second season premiere episode of ABC's hit sitcom Black-ish was inspired by creator Kenya Barris' real life.
In an interview with CNN, Barris explained that the episode was written after he found an exchange on his daughter's phone in which a friend used the N-word conversationally.
As Barris told CNN, he first talked to his daughter.
"I was like, 'I don't think Asher should be saying the N-word,'" Barris recalled. But then he brought it up at work and an episode was born.
"We put it in the show and the kid's real name was Asher," Barris explained. "He called my daughter, like, 'Did you tell your dad that I say the N-word?' "
Oops.
Freaks and Geeks
Freaks and Geeks creator Paul Feig put a lot of himself into the show.
In an episode breakdown for AV Club about the episode 'Tests and Breasts,' which features a storyline in which Daniel gives Sam and the other geeks a porno to help answer their questions about sex-ed class, Feig explained that the story came from his real life.
"The geek story is based on something that I went through, which is my first exposure to porn, which was just horrifying," he said.
"My next-door neighbor had, I don't think it was a movie, just magazines, those graphic kinds you only get at adult bookstores, which were really disturbing. I didn't see my first porn until I was in college, but it was very disturbing to me then. I think I just grafted it back on to when a normal person would normally see it."
Sex and the City
During an interview with IMDb, Sex and the City star Cynthia Nixon revealed that all of the sexual escapades on the show were inspired by real events.
"They had a rule in the writer's room that nothing, they couldn't put anything in an episode that didn't literally happen to someone in the writers' room or someone they knew firsthand," Nixon said.
"It couldn't be 'my father's brother's sister's shoe repair guy'—the outlandish sexual, physical things that happened…really did happen."
That's one very impressive writers' room.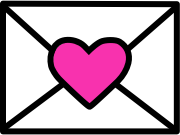 Sign up to receive
instant happy in your
mailbox every day.