PHOTO: ISTOCK
A Stranger Bought a $350 Plane Ticket so a Soldier Could See His Family
Thanks to the kindness of a stranger, a young soldier was able to reunite with his family for Memorial Day weekend.
Keaton Tilson is a 19-year-old U.S. Army soldier stationed in Fort Worth, Texas. Tilson was given permission to fly home to Illinois for Memorial Day weekend, but because it was on such short notice, was on standby for a flight.
Josh Rainey, 35, told ABC News he noticed Tilson's frustration and attempted to trade airline tickets with him, but was told that he was not next in line on standby. Rainey then paid for a new ticket instead.
"I didn't go over there thinking I was going to buy a ticket, but it didn't look like he just wanted to go home, it looked like it was for a reason," Rainey said "He shook my hand and walked away and then came back and asked if he could give me a hug. Getting a hug from him was the most payment I could've gotten."
Tilson's mother, Jennifer, was just as appreciative of Rainey's gesture and captured the heartfelt moment when Tilson reunited with his siblings.
"I needed to personally and publicly thank him," Jennifer Tilson said. "We are super appreciative that Josh did this so Keaton could come home."
Though it was a short trip, every moment of face to face interaction matters so much to military families—and the Tilsons are unendingly grateful that this one was possible.
H/t: ABC News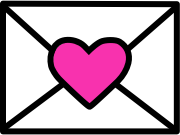 Sign up to receive
instant happy in your
mailbox every day.