PHOTO: @NBCOLYMPICS (TWITTER)
Yes, Simone Biles Slipped. Yes, She's Still the Greatest
Simone Biles had a bit of a tumble yesterday. She slipped on the beam in the middle of her routine, and had hold to onto the side to stay on. For most of us, that would classify as "not falling". But in the world of gymnastics, it counts as a fall.
As a result, she got the bronze medal, while fellow teammate Laurie Hernandez won silver for her near-perfect performance. Dutch Gymnast Sanne Wevers took the gold.
Biles was going for a new record this week: five gold medals in one Olympic Games. So of course, many took the slip as a big upset.
Even with a costly miss, @Simone_Biles​ earned a #bronze medal in the beam exercise! More: https://t.co/GC8JvF1EcN https://t.co/bN252kpT73

— NBC Olympics (@NBCOlympics) August 16, 2016
But, as Biles herself pointed out after the event, she was totally fine.
We were all riled up about it, not her.
"I think you guys want it more than I do," Biles told NBC, "I'm not disappointed in the medal that I received because anyone would love to have a bronze at an Olympics Games."
And to make her point again, here's the photo she posted to her Snapchat:
In other words, "Are you guys finished telling me I stuffed up? Cause I just won an Olympic medal."
Biles is a champion in every sense of the word. She already became the greatest gymnast of all time last week, when she took the individual all-around gold by more than two points—the largest margin of victory in the event since gymnastics switched to a new scoring system in 2006.
1st olympics - 4th olympic medal (3 gold & 1 bronze) yall aight out there ? bc I'm more than happy! Floor finals tomorrow, so excited

— Simone Biles (@Simone_Biles) August 15, 2016
Her G.O.A.T. position was well-established before the Olympics—she's also the first woman to have won three world championships in a row.
The past week has been more of a confirmation than a chance for her to prove herself. Along with Usain Bolt and Michael Phelps, Biles came into these Olympic Games with unshakable legend status. A little wobble doesn't change that at all.
"I'm not disappointed in the medal that I received because anyone would love to have a bronze at an Olympics Games," Biles told Associated Press. "But I'm disappointed in the routine that I did, and not so much the whole entire routine, just the front tuck I guess. Because the rest of the routine was pretty good."
We completely agree.
That routine was incredible to watch, slip or no slip. The greatness of Queen Biles is not even a question. And the fact she's reminded us how to correctly respond to an Olympic bronze medal (e.g. with pride and excitement) just locks it in.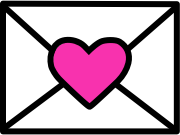 Sign up to receive
instant happy in your
mailbox every day.