PHOTO: THE LINE
Live Your Glamorous Fantasy: Shop for Your Home in Your Dream Home
I'm not sure about you, but I have a pretty clear idea of my dream home in my mind.
It involves a lot of mid-century modern furniture, floating bookshelves, and one of those privacy screens that old Hollywood movie characters are always changing behind.
For a number of reasons, this glamorous fantasy cannot be a reality in my life right now, but sometimes, merely gazing lustfully at the most far-fetched interiors is enough to satisfy my love of home decor.
This is where The Apartment by The Line comes in - a dreamy, unique shopping experience that offers two locations in the U.S., one in New York City and another in Los Angeles. The Line has also opened a seasonal store in Chicago, IL through January 31st, 2017.
The shops are set up as a luxurious apartment, each room fully decorated and offering an array of products. For example, in the New York store, a gorgeous claw foot tub sits in the "bathroom" of the apartment, surrounded by various creams and serums that are available for purchase.
The idea is that shoppers can pursue their retail needs (or, you know, just browse around), in an intimate home setting.
The company's website explains,
"The storied objects—encompassing fashion, home, and beauty items as well as original works of art—gain new meaning and relevance through context. Placed with an eye to both beauty and function in discrete living spaces of the floor-through loft and further explored through special events, each item is an invitation into the personal, personalized world of The Line: a carefully considered canvas for a life well-lived."
The Line encourages appointments to be made with personal shoppers, but patrons are also totally free to show up unannounced and browse to their heart's content. I myself like to peruse the Soho location whenever I'm in the neighborhood and feel like being a fancy lady (which is most of the time).
Even if it's not possible to get to one of The Line's store locations, shopping online or scrolling through photos of the shops can be equally as satisfying. Because really, I just want to look at pretty things all day.
So go ahead, take a break and enjoy the some of the eye-gasms that exist in these stores, whether it's online or IRL.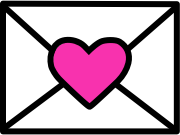 Sign up to receive
instant happy in your
mailbox every day.