PHOTO: ISTOCK
Does Your Preschooler Still Cry at Drop-Off? There Is Help Out There
Every child deserves an education. And sure, that all starts with preschool.
But some children will put up a vicious fight involving lots of hair-tugging and wet wipes when you try to make them go.
"The cries every drop-off…" begins DrCaptainFantastic on a Reddit thread about the problem.
"Sometimes we have full-on clinging and shouting tantrums, which he really doesn't have about anything else. He's a very sociable kid who's happy to be looked after by anyone and he's also used to change, so we weren't expecting it to last so long."
The same parent, speaking above, is worried that they sent their kid off too early into the world—right into preschool.
Another parent, in the same boat as the inquiring party, answers:
"My son has been going to daycare for over a year-and-a-half now," they begin. "He is now three-years-and-two-months old."
Surprise—her son cries at drop-off, too. On some mornings, incessantly.
But he's happy as a butterfly by pick-up, ready for hugs and kisses.
"It depends on how busy it is [at drop-off], or who's there to greet him—there are currently three people there that he likes, he will cry with anyone else. They tell me he stops crying after a few minutes."
In other words, don't worry, friend. This is all extremely normal.
Many parents—if not all—have encountered their child's separation anxiety at one point or another. The first time children spend a full day away from their parents is preschool, where they are expected to play, laugh and nap with a bunch of strangers.
Some on the internet have some advice to hopefully make it easier.
"Try to make it a quick drop-off and try to not let it ruin your day," urges one user on Reddit. "That's the hard part."
Have you tried the "push mommy out the door" technique? Asks another.
By giving your weeping toddler permission to literally push mommy (or daddy) out the door, "it gives them an acceptable channel to vent their entirely legitimate frustration and conflicted feelings," says the parent.
"Pushing is okay if someone tells you to push them, so they get a reprieve from the need to repress that impulse and can act on it without misbehaving," they add.
"Sometimes they push in obvious anger—and that's okay, you're channeling that—but usually it's funny and devolves into giggles. Plus it gives them the illusion of control over your exit."
The parent says that her child's daycare has advocated for this technique, and that the results have been positive.
"Keep a short and [sweet] routine to say goodbye so he knows exactly what to expect. Give a kiss and hug, say 'I love you' in the exact same way, then leave. He'll adapt!" says a nanny, who dealt with the brunt of most parents' nightmares.
An aunt who helps with her sister's drop-off, has another suggestion:
"How much they cry at drop off bears little relation to how much they'll enjoy themselves for the rest of the day."
Indeed, the inquiring parent from the beginning of this story, DrCaptainFantastic, admitted that their child is fine by the end of the day.
Totally. Fine.
"After school, he usually tells us that he had a lovely day," the parent says.
Rest easy, parents. Your kids aren't alone.
And you aren't, either.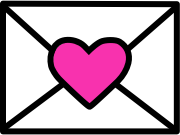 Sign up to receive
instant happy in your
mailbox every day.