PHOTO: ISTOCK
A Pre-Owned Dress Is the Most Stylish Way to Save on Your Wedding Day
"Pre-owned" is likely not a term you envision being associated with your wedding day—but don't think of it as the used car of wedding dresses.
A pre-owned gown doesn't carry the cigarette stains and unsavory odor of the prior owner. These dresses are in pristine condition, having only been worn by one other bride before. Read: only one other "wear".
The most notable benefit of buying a dress secondhand is the steep discounts typically offered. Gently used gowns often come with a roughly 50 percent discount, while designer brands such as Vera Wang or Oscar de la Renta will come at around 20 to 40 percent off.
And if you're willing to take a gown with slight wear and tear, you could nab one for up to 90 percent off.
So, basically free.
When searching for a secondhand wedding gown, there are a few things to keep in mind:
Make sure to get the exact measurements from the seller, as the gown was likely altered by the bride and therefore not the original measurements of the gown.
Ask how the seller has had the dress cleaned—was it a cleaner that specializes in wedding dresses?
Ask whether the prior wedding was outdoors or indoors, so you can be on the lookout for stains.
Get proof of purchase from your seller to make sure that the gown isn't a knockoff.
If you're looking to get started (or just want to browse some pretty gowns—we get it), check out these websites for buying and selling:
This site offers everything you might need for your wedding—from centerpieces to the gown.
A bridal boutique that offers pre-worn dresses and sample dresses, as well as gowns that were made exclusively for them.
The first website to sell pre-owned wedding dresses, and the largest network connecting brides and their dream gowns.
Let the hunt begin.
H/t: BrideBox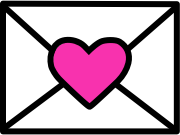 Sign up to receive
instant happy in your
mailbox every day.