PHOTO: ISTOCK
Plan B Wasn't Designed for the Average Woman (a.k.a. Anyone Over 165 lbs)
Plan B may not be for the average American woman, after all.
According to a 2011 study, women with a body mass index over 25 remain at a high risk of pregnancy after taking levonorgestrel, the generic name for the emergency contraceptive, Plan B.
In 2013, Mother Jones reported on a European pharmaceutical manufacturer that produced an identical emergency contraceptive to Plan B.
The company, HRA Pharma, put warning labels on its product Norlevo: Women who weighed over 165 pounds would see less promising results than others who weighed much less. Women who weighed 176 pounds, however, would see no results at all.
The Center for Disease Control and Prevention assessed in 2016 that the average American woman over 20 weighs 166.2 pounds. Of that average, almost 57 percent of African American women had a BMI of 25 or over.
High-earning women with college degrees are less likely to be obese than those less privileged—especially those who are poorly educated living in poverty.
In other words, Plan B may be neglecting an entire group of women—possibly the women who need it most.
H/t: Fusion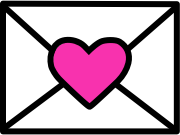 Sign up to receive
instant happy in your
mailbox every day.