Never Forget: The Most Outrageous Red Carpet Looks of Years Gone By
The Oscars are this weekend. Even though we're excited for the big awards show, let's be real: The best fun is on the red carpet. Specifically, the most outrageous red carpet looks that turn up each time. Will this be the year someone tops Lady Gaga's meat dress from the MTV Video Music Awards?
We can only hope.
To get ready, here are a few of our favorite "statement pieces" from red carpets past.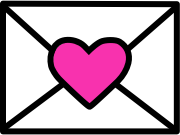 Sign up to receive
instant happy in your
mailbox every day.