Spring.St's Ode To Morning Coffee, Your Reason to Get Out Bed Today
Nothing makes a day more doable than a morning cup of coffee.
Indeed, for a lot of us, coffee is one very big reason we get out of bed in the morning at all.
But in addition to its role as our best morning pal, coffee boasts health benefits as well, including reduced cancer risks, improved liver health, and even some depression-fighting abilities.
At Spring.St we love to celebrate the little things that make every day a little better, so today we raise our mugs to salute the wonders of coffee.
Salut!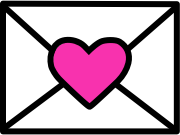 Sign up to receive
instant happy in your
mailbox every day.