A Spring.St Ode to Our Favorite Summer Drink: Iced Coffee
As the weather warms, our coffee cools—because iced coffee, in all its majesty, just tastes like summer.
(And yes, there are those who argue that iced coffee is a year-round drink, but those people are wrong.)
At Spring.St we love to celebrate the little things that make every day a little better, so today we raise our glass to salute the wonders of iced coffee.
Cheers to summer's best drink!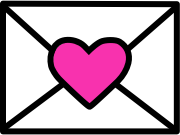 Sign up to receive
instant happy in your
mailbox every day.