As Mom, Wife, Business Owner or Fashion Icon, Nicole Richie Keeps It Real
We've watched Nicole Richie grow and change since first appearing, in 2003, as the overtly sexual sidekick to Paris Hilton on The Simple Life.
Today, she is a married working mother of two, a fashion icon—and still, a very relatable woman.
Indeed, as Richie has evolved—and her hair color changed—one thing has always remained the same: Her ability to stay a 100 percent honest at all times.
That remains true even today, as Richie's life is filled to the brim with parenting her children, Harlow and Sparrow; with her six-year marriage to Joel Madden, lead singer of the band, Good Charlotte; and with running House of Harlow fashion line, her fashion line.
Through it all, Richie remains true to herself—and her sense of fun.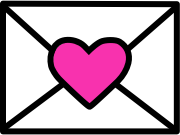 Sign up to receive
instant happy in your
mailbox every day.