PHOTO: ISTOCK
News Bite: Drop in Teen Suicides Linked to Same Sex Marriage Legalization
A drop in teenage suicide attempts have been linked to the legalization of same-sex marriage, according to new research published in the medical journal JAMA Pediatrics.
Julia Raifman, co-author of the research from Johns Hopkins University, reported the finding in JAMA Pediatrics on February 20, stating that suicide attempts fell an average of seven percent among high school students since same-sex marriage became legal. Among gay, lesbian, and bisexual teenagers, attempts fell 14 percent.
Raifman and her team took their findings from states that individually passed or rejected same-sex marriage before the Supreme Court made it legal nationwide. The 32 states that passed the law saw a decline, while the remaining states saw no difference.
State #samesex #marriage policies associated with a reduction in #suicide attempts by #adolescents. https://t.co/vRFGc6QNpu

— JAMAPediatrics (@JAMAPeds) February 20, 2017
More than 760,000 students were analyzed for the study, with their behavior drawn from government studies on youth behavior from 1999 to 2015.
While Raifman stressed that the study had its limitations—such as same-sex marriage being introduced nationwide possibly impacting what sexual orientations students identified as—she wanted lawmakers to know just how much their decisions regarding LGBT rights affect teens.
"I would hope that policymakers and the public would consider the potential health implications of laws and policies affecting LGBT rights," she told The Guardian.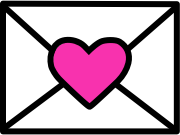 Sign up to receive
instant happy in your
mailbox every day.