PHOTO: GETTY
News Bite: Obama Farewells the Presidency as Explosive Rumors Engulf Trump
President Barack Obama flew to Chicago yesterday to give his final address in the place where it all began eight years ago.
His speech, of course, touched on his administration's achievements, and sought to outline his legacy.
"If I had told you eight years ago that America would reverse a great recession, reboot our auto industry, and unleash the longest stretch of job creation in our history—if I had told you that we would open up a new chapter with the Cuban people, shut down Iran's nuclear weapons program without firing a shot, take out the mastermind of 9-11—if I had told you that we would win marriage equality and secure the right to health insurance for another 20 million of our fellow citizens—if I had told you all that, you might have said our sights were set a little too high.

"But that's what we did. That's what you did. You were the change. The answer to people's hopes and, because of you, by almost every measure, America is a better, stronger place than it was when we started."
Obama appeared emotional throughout, and replied, laughing, "I can't do that" when a chant of "four more years" began in the crowd.
He thanked Vice President Joe Biden, saying, "You were the first decision I made as a nominee, and it was the best."
But his highest praise was reserved for his wife, First Lady Michelle Obama, and the couple's two daughters Malia and Sasha, of whom Obama said: "Of all that I have done in my life, I am most proud to be your dad."
A key theme of his speech was his urging the nation to come together and support President-elect Donald Trump. Obama leaned heavily on the notion that one of America's proudest traits is the peaceful transition of power through democracy.
While Obama was giving his speech, explosive unconfirmed rumors about Trump and Russian interference in the election, and alleged secret dossiers on Trump held by Russian intelligence were swirling online.
An unverified report about Trump, outlining claims that Russia has compromising information about the President-elect was published in full by BuzzFeed, and immediately denounced as "fake news" by Trump.
Today, Trump will give the first press conference he's done since before the election in November.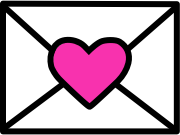 Sign up to receive
instant happy in your
mailbox every day.