PHOTO: TNT
The 7 Biggest Movies Stars Heading to TV This Fall...So Far
We are living in the golden age of television with more amazing shows than ever before.
So while network plans for the 2017-2018 television season have seen some fan-favorite shows canceled, we can all take solace in the fact that there are plenty of what seem like new great TV shows coming to replace them.
Indeed, with so much amazing content being produced for television, it's not surprising to find more movie stars looking to get in on the action.
Here are seven big-name movie stars planning to leap to TV this season:
1. Owen Wilson 
Owen Wilson and Daniel Radcliffe will play God and an angel in a new show called "Miracle Workers" https://t.co/4vQlPBoAsU pic.twitter.com/U8ZiJ96ule

— RELEVANT (@RELEVANT) May 18, 2017
A new comedy anthology series, called Miracle Workers, is headed to TBS in 2018.
The workplace series is set in heaven and Owen Wilson will star as God.
Seriously.
Wilson's God is pretty much checked out, preferring to focus on his hobbies instead of you know, being God, so he leaves a low-level angel named Craig to pick up the slack.
Craig will be played by...
2. Daniel Radcliffe
Daniel Radcliffe will work his greatest magic while Owen Wilson plays God on vacation in Miracle Workers on TBS.https://t.co/ez1JDUhLTs pic.twitter.com/99Tc8pEKNr

— Tony Sokol (@tsokol) May 17, 2017
In Wilson's God's absence, Daniel Radcliffe's Craig has to perform miracles to help save earth from imminent destruction.
3. Dakota Fanning
Although only 23, Dakota Fanning already has accomplished much in her career—and is about to add another feather to her acting cap. She will star as Sara Howard in The Alienist, a TNT series about a crime reporter and psychologist investigating a serial killer in 1896 New York.
4. Dennis Quaid
Dennis Quaid will play George W. Bush https://t.co/X7TLqz2xoP pic.twitter.com/oOHCDJsce9

— Variety (@Variety) May 18, 2017
Dennis Quaid will play a very familiar face in Ryan Murphy's Katrina: American Crime Story: former President George W. Bush. This time around, the anthology series will focus on government's response to Hurricane Katrina, in 2005.
5. Hilary Swank
Two-time Academy Award-winning actor Hilary Swank is headed to FX to star in a new anthology series called Trust, which tells the true tale of the kidnapping of John Paul Getty III. Swank plays Getty's mother, Gail.
6. Penelope Cruz
🎬 #RickyMartin goes tattoo-less & #PenelopeCruz blonde for their time on @ACSFX, where he'll play Versace's lover & she'll be Donatella pic.twitter.com/stcYUFuFyI

— B. Scott (@lovebscott) May 18, 2017
Another in the long line of big names to join the Ryan Murphy universe is Penelope Cruz, who will play Donatella Versace in next year's The Assassination of Gianni Versace: American Crime Story.
Already filming, Cruz has completely transformed herself into the famed fashion designer, who's brother Gianni Versace (played by Edgar Ramirez) was murdered by serial killer Andrew Cunanan (played by Darren Criss) in 1997.
7. Mike Myers?
This fall, ABC will revive the classic amateur talent show The Gong Show, with Tommy Maitland  hosting the Will Arnett-produced reboot.
Who is Tommy Maitland, you ask?
Well, google him and you'll learn he's a British comedy legend. But if that still doesn't help, don't worry because although ABC won't confirm it, Maitland is thought to be a character played by none other than Mike Meyers.
Ready, set, binge.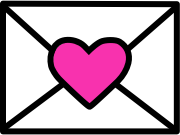 Sign up to receive
instant happy in your
mailbox every day.