The Best (Worst) Family Trips in Hollywood Movie History
From sharks and bears (oh, my!) to in-laws and distant relatives to how-did-we-get-here motels and just plain getting lost, there's a reason family trips make for such good movies.
Drama, comedy, chills and thrills—what more could you ask for?
As summer dawns and the promise of a family road trip looms, we've rounded up the best, worst family road trips in movie history to get you in the right mood—and possibly, to give us all a little perspective.
Because your car may get a flat or the hotel may be overbooked, but at least your family wasn't attacked by a bear ...or a shark.
So there's that.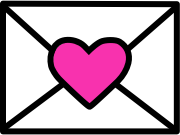 Sign up to receive
instant happy in your
mailbox every day.