Spring.St Asks: What's the Best Advice Your Mom Gave You?
If there is one thing all moms are good at, it's giving advice—whether we want to hear it or not.
And yet, they're so often right.
Whether it's "eat your veggies" or "just because it's on sale doesn't mean it's worth it" or "get insurance," your mom has an opinion because she's likely been there/done that.
To celebrate Mother's Day, we asked Spring.Sters to share the best advice they've ever received from their own Mom.
Here we share your best takes—because we can all use a little real-life advice now and then, even if it's not from our own mom.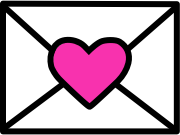 Sign up to receive
instant happy in your
mailbox every day.