Keith Urban and Nicole Kidman Are More Than Spouses, They're Best Friends
Nicole Kidman has been making a splash lately for her role as a woman in an abusive and battering marriage in the show Big Little Lies.
As many in Hollywood aim their Emmy spotlights in her direction, we couldn't help but notice what really lights up her life: her amazingly healthy relationship with husband Keith Urban.
Kidman never fails to mention how amazing he is, while Urban has credited wife with saving his life.
Best of all, the two seem to be best friends as well as spouses—and isn't that what we all want after all?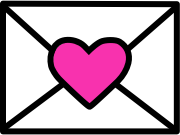 Sign up to receive
instant happy in your
mailbox every day.