PHOTO: GETTY
Katy Perry Is Living Proof Women Shouldn't Be Afraid to Talk About Money
It seems we live in a pretty open society. Nothing is off limits; the most sensitive subject matter is now splashed across a headline instead being reserved for whispered conversation.
But money remains a relatively hush-hush topic.
Handing over my bank statement to apply for an apartment was the single most vulnerable moment of my entire life. Outside of discussions with my close friends, talking about salaries makes me go red in the face almost immediately.
It really shouldn't be such a taboo conversation, especially considering the widespread discrepancies in men's and women's earnings.
Katy Perry addressed the subject head on in a 103.5 KTU radio interview with Carolina Bermudez. When Bermudez asked Perry what she would be earning in her new role as a judge on American Idol, she didn't brush it off.
She didn't give an exact number, but E! News reports that Perry is getting $25 million—a significant jump from Mariah Carey, who reportedly earned $18 million, and Jennifer Lopez, who made $17.5 million.
However, Perry shed light on the fact that women are often not given the space to be proud of their financial achievements.
She said:
"I'm really proud that, as a woman, I got paid. And you know why? I got paid like more than like pretty much any guy that's been on that show. And, by the way, I love men. So I'm a paid woman and I'm ready for a beautiful man."
What's more, Perry was sure to bring the interview back to the main point of Idol—finding talent and making sure it gets recognized.
"This show is about finding real talent, making peoples' dreams come true and additionally hearing their stories," she said. The singer isn't flashing her money in everyone's faces; she's simply proud of the trajectory of her career, and the result of her hard work over the years.
And why shouldn't she be?
H/t: Refinery29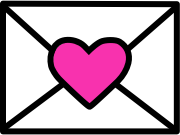 Sign up to receive
instant happy in your
mailbox every day.