PHOTO: GETTY
Julia Roberts' Late Mom Gave Her the Best Working Mom Advice: 'Daycare.'
Yes, Julia Roberts is People's "Most Beautiful Women" (again), but she's also something much more relatable—a mom.
In her interview with People, Roberts explains that she didn't fully realize her own mother's impact on her until she became a parent herself. (Isn't that how it always goes?)
Once she gave birth to her own three children in a span of just a few years, Roberts wondered how on Earth her mother was able to raise her own kids while working fulltime.
"I was like, 'Mom, how did you do this?'" Roberts said. "And instead of saying, 'Well, you just have to apply yourself and it takes effort,' she goes, 'It's called daycare, honey.' And I was so appreciative and so grateful she didn't tell me some sage, bulls— story about what it's like to be a great mother."
Roberts' mother, Betty Lou Bredemis, passed away of lung cancer of 2015 but remains a strong presence in Roberts' life and family.
"The kids talk about her a lot," she said. "It's funny because her name was Betty and I feel like lately, she just crosses my mind and I'll turn and  see something that says 'Betty,' just unexpectedly. In Africa, I saw the name twice when I was thinking about her."
It just goes to show how powerful the bond between mothers and daughters is, and how impossible it is to break.
H/t: People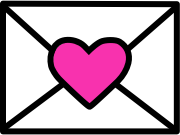 Sign up to receive
instant happy in your
mailbox every day.