PHOTO: ISTOCK
Ask an Expert: What Is the One Design Rule You Live By?
Houzz professionals, whether architects, designers, builders, gardeners or any other type of expert dealing with matters of the home, have training and experience they bring to their jobs every day.
We picked the brains of eight of them to discover the interior design expert rules the live by.
1. Your home, your style.
Rebecca Leivars of Leivars prioritizes respecting and valuing personal style:
"Listen to your clients. Don't push your view; don't follow a fad; it will date. No matter what you would like to achieve in a space, it's the clients' home, not yours. Listen. It really is that simple. I live by the rule because I feel very passionate about giving clients what they want. Their aspirations, desires and needs are unique to them, so being able to sign off [on] a project knowing the space is unique to them and their lifestyle is a joy."
2. Value simplicity. 
Andrew Brown of Brown + Brown Architects emphasizes the importance of clean design:
"Keep it simple. Clean lines allow a home to look better when it's filled with a client's possessions. A house should never look better when it's empty."
3. Know when enough is enough. 
Andrew Petherick of Artichoke explains why you should know when to stop:
"Don't overdesign. Once you've reached a point where you love what you see, stop. It can be tempting to keep going, but by doing so you often design out what you loved in the first place."
4. Look south. 
Stuart Duncan of the building company build different prioritizes light:
"My No. 1 rule is always to base the house design around maximizing solar gain; that means having large, south-facing windows. Solar gain can reduce your energy costs, but be sure to have a complementary ventilation solution."
5. Personalize your space.
Camilla Pringle of Camilla Pringle Interiors reminds us to make our space our own:
"Design the space you want to live in, not one you think a potential buyer would want. We're staying in our homes for longer now, so the culture for bland and impersonalized spaces has started to change, thankfully."
6. Take your time. 
Egon Walesch, founder of Egon Walesch Interiors & Flowers, stresses the importance of taking your time and carefully examining your choices:
"Follow your heart. Don't rush. If you're not sure about an element of the design, wait. Go to art exhibitions. Visit country houses. Walk in the countryside. Wait for inspiration to strike. If a color doesn't feel right, then it probably isn't. Wait until you're sure."
7. Respect individual lifestyles.
Andrew Dunning of APD Interiors believes a homeowner's lifestyle is key:
"I always remember I'm designing homes for the owners. It's not for me to be self-indulgent with my designs and include the latest product I've fallen in love with if it's not right for the project. You need to consider the lifestyle of the homeowner and understand how they live.
"For example, if they are total foodies, you need to plan kitchen storage and appliances meticulously. But if they eat out, can you reduce the kitchen size? Designing for families has its own challenges—sharp corners and shiny surfaces often aren't child friendly."
8. Prioritize livability. 
Michael Parinchy of Pro Build 360 emphasizes the importance of creating a natural and unrestrained living environment:
"My No. 1 design rule is to design the home around the people in it. Movement through the space and living in it should feel natural. Some designs may be impressive to look at but are not necessarily naturally livable."
This story originally appeared on Houzz, the leading platform for home remodeling and design, providing people with everything they need to improve their homes from start to finish. You can find it here.
More from Houzz: 
Explore the Top Design Build Firms in Your Area
Shop Window Treatments for Your Large, South-Facing Windows
Get Inspired by Thousands of Modern Home Designs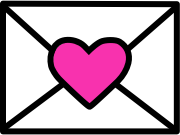 Sign up to receive
instant happy in your
mailbox every day.