Decorating Your Home to Reflect Your Style
In this episode of Style Scouting, host Alia Ahmed-Yahia interviews Noa Santos. Santos is the founder of Homepolish, an online interior design service with the goal of making interior design more accessible to everyone. Santos says that regardless of money, "[e]veryone deserves to have a place that they love." Homepolish wants to change the way people talk about design.
Okay first of all, what is Homepolish? According to their FAQ section on its website, "Homepolish is a fully comprehensive interior design service managing thousands of projects of all sizes and budgets across the country."
Ahmed-Yahia and Santo's interview takes place at the Homepolish offices. To give you an idea of what level of style Santos and Homepolish is putting out there, Homepolish's office has little green houses instead of conference rooms. Santos says a fundamental part of Homepolish is that it doesn't have a style. "You're not hiring Homepolish to get the Homepolish look," he says. "You're hiring Homepolish to figure out what your look is."
photo credit : @claireesparros
Santos talks about what great design is to him and how his style has changed throughout the years. He says that style changes and that "what you think you like is not necessarily what you actually like." I get that. I always thought I was mid-century through and through, probably because that's what Urban Outfitters was making when I was in college. But through out the years I've figure out I actually like more of the French country look. Which, incidentally, is not sold in Urban Outfitters. Damn.
Santos is one of those people that makes you want to be a better person. Everything he says makes sense. When he speaks, you want to be the kind of person who curates their space. His philosophy of design being something that is attainable on any budget isn't the pipe dream you think it is and his company wants to help people to see that.
Bonus info: Check out Noa Santo's 2016 New Year's design resolutions over at Style Me Pretty.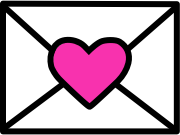 Sign up to receive
instant happy in your
mailbox every day.