PHOTO: GETTY
Hillary Clinton's Rousing Speech to Wellesley Grads Is Essential Viewing
As Hillary Rodham Clinton, a member of the Wellesley Class of 1969, walked across the stage to give this year's commencement address at her alma matter, she was met with cheers from young graduates and esteemed peers.
"Welcome home," university president Paula Johnson said.
In 1969, Clinton stood before the crowd as her class's own student speaker. Could she have imagined the path that would bring her back, decades later?
She said of the November 2016 election, in which she lost to President Donald J. Trump:
"You may have heard that things didn't exactly go the way I planned. But you know what? I'm doing okay," she began.
@HillaryClinton's #Wellesley2017 speech summed up. #HillaryClinton #ImStillWithHer pic.twitter.com/KI1F9B6VWc

— Kim Kurzatkowski (@the_other_kimk) May 26, 2017
She jests about "long walks in the woods." She pokes fun at "organizing closets" to cope with her election loss.
"I won't lie," she confesses. "Chardonnay helped a little, too."
More people were inspired watching Hillary Clinton speak at Wellesley than hearing anything Trump's said as "president."
PERIOD.

— Laurie Crosswell 🌞 (@lauriecrosswell) May 26, 2017
She calls on the young and the angry to continue helping people. Even, she says, those who voted differently in the last election.
"Your learning, listening and serving should include people who don't agree with you politically," she tells the crowd.
"Better to do it with open minds and outstretched hands, than closed minds and clenched fists."
Clinton compared the anger of young graduates today to her own anger against the Nixon establishment, back in 1969.
"We didn't trust government, authority figures, or really anyone over 30.
"You are graduating at a time when there is a full-fledged assault on truth and reason. Just log on to social media for 10 seconds, it will hit you right in the face. People denying science," She said.
Clinton rebukes the White House's assault on the truth, their deeming of lies as "alternative facts," even poking fun at the debate over Donald Trump's inaugural crowd.
"Everyone is entitled to his own opinions, but not his own facts!" #HillaryClinton #Wellesley2017 #preach @HillaryClinton pic.twitter.com/nExFdl9wMn

— Alex Rafael (@IamAlexRafael) May 26, 2017
"It matters because if our leaders lie about our problems, we'll never solve them," urges the former Secretary of State.
Finally, Clinton calls on graduates to reach for more than they expect to receive.
"Dream bigger."
"Wherever you have set your sights," she says. "Set them higher."
You can watch the full commencement address below: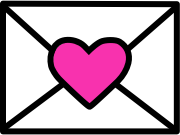 Sign up to receive
instant happy in your
mailbox every day.