A Special Spring.St Shoutout to Tea Lovers Everywhere
At Spring.St we love to celebrate the little things that make an ordinary day special.
That's why your morning cup of tea, in all its glory, deserves a standing ovation—or at least this special video homage.
For many of us, nothing is more relaxing than a cup of tea on a stressful day.
Tea has many health benefits and healing properties. Some even claim it can prevent cancer. (In case just being tea isn't enough.)
Every day is a little better with a cup of tea in your hand, so let's hear it for tea!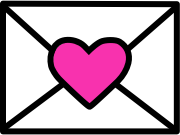 Sign up to receive
instant happy in your
mailbox every day.