Our Favorite Selina Meyer Quotes, From the Woman Who Takes No Sh*t
Selina Meyers may possibly be our favorite politician ever.
Yes, she's essentially incompetent and morally bankrupt—and yes, she's a fictional character. But Meyer still charms with every expletive-laced outburst (her staff, too).
Now in its sixth season, HBO's Veep features Julia Louis-Dreyfus as Meyer, the first (and now former) female American president and ex-vice president, stressed and struggling to figure out how to write her next chapter (literally, since she's supposed to be working on her memoirs as well).
No matter what her future holds, however, Meyer will still command any room she's in—and won't take shit from anybody.
She truly is the boss we'd never want to have but will always love to watch.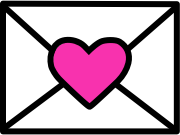 Sign up to receive
instant happy in your
mailbox every day.