Kids Are the Only Ones Who Don't Care About Their Famous Moms
In their kids' eyes, even the world's most famous moms are still just "Mom."
Indeed, no kid is ever too impressed with their parents, let alone their career. So when you think to yourself that maybe, just maybe, if you were rich and famous, then your cool points might rise a bit, be rest assured that the answer is no.
These celebrity moms are here to tell that whether it's dumping your laundry from college or throwing up in your mom's freshly made bed, kids don't even skip a beat.
Because at the end of the day, moms are moms no matter what we do for a living.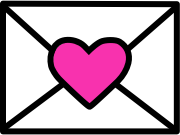 Sign up to receive
instant happy in your
mailbox every day.