PHOTO: ISTOCK
Exit Interview Tips for the Smoothest Work Transition of Your Life
Like an interview to obtain a job, you never quite know exactly what your exit interviewer will ask you.
These questions will obviously vary depending on what your job was, but in general, this is your opportunity to discuss what you liked and didn't like about the position and/or your management.
It's not always the easiest conversation to have, but in the long run, will help you transition smoothly and maintain a relationship with your former employer.
Here are a few exit interview tips to ensure a successful end of a position:
Bring notes
Depending on how your time was at your job, you may have a lot to say.
Outline your thoughts beforehand and bring them into the exit interview, so that you can be sure you mention everything you feel you need to.
Be honest
No company is perfect, and more than likely, your employer knows that. Be upfront about what you enjoyed about the position as well as any aspects that were particularly frustrating.
...But not too honest
Try not to let your emotions get the best of you. If you need to vent about your time at your job, do so beforehand, with a friend or family member.
That way, you won't say anything you regret and can express yourself thoughtfully and carefully.
Express gratitude
Even if you have resentments toward your job, make sure to let your employer know that you are grateful for the opportunity they gave you.
Since you won't get an exit interview with every person you worked with, take the time to thank your co-workers and/or other managers for everything.
Now, you're all set for the next adventure.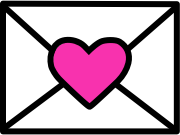 Sign up to receive
instant happy in your
mailbox every day.