Drew Barrymore Is Every Mom Dealing With Public Tantrums
Watching your child take in the wonder of Disney World is something a lot of parents look forward to—and pay through the nose to make happen.
But as Drew Barrymore's daughters prove, there is a microscopically thin line between wonderment and tears when you're only 4 years old.
During an appearance on Late Night With Seth Meyers to promote her new Netflix show, Santa Clarita Diet, Barrymore spoke about taking her Disney-loving daughters, Olive, age 4, and Frankie, age 2, to Disney World a few weeks ago.
"It was the best experience ever," she told Meyers. "I just had tears of joy seeing their joy."
But of course, that joy was fleeting.
"If you've ever taken your kid to Disneyland or Disney World, it all ends at some point in mayhem," she said as Meyers held up a photo Barrymore posing while Olive threw a temper tantrum.
"That is a legitimate picture of my daughter just losing it on the floor," she explained. "In this case, she wanted to chase a duck or an egret—it was Florida, so some interesting bird."
"And in hindsight, as a parent you have these revelations like, 'I should have let her catch it, because she either would have and been satisfied, or she wouldn't have been and been mad at the duck—and not her mom, who tried to stop her from chasing the bird. I say just let 'em chase it and see what happens."
Olive's tantrum, as any parent or person who knows small children will attest to, was, of course, not the only one Barrymore has had to deal with—nor even the only Disney park to host such a meltdown.
"This is her losing it at Disneyland—because it all ends up there," laughed Barrymore, showing even more photographic proof. "You push it enough, because you're like, 'I'm here! Let's skip the nap! Let's go, go, go!' You want to maximize it. This is how it always ends for me."
Tantrums aside, Barrymore says the family will go back to the Happiest Place on Earth: "Frankie, every day since we've gone there, wants to go to Disney World."
And hey, if another meltdown does occur, at least we'll get to enjoy more photos in the series. Good luck, Drew.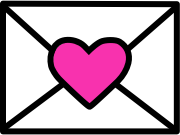 Sign up to receive
instant happy in your
mailbox every day.