PHOTO: GETTY
Donald Trump's World Tour Is Hilariously Not Going to Plan
You get the impression that a lot of what motivates Donald Trump, the 45th President of the United States, is a desire to be considered the best. Taken seriously. Feted. Applauded. Celebrated. Respected. Adored.
That's why he can't stand Alec Baldwin's wildly popular impression of him.
It's almost certainly why he skipped the White House Correspondent's Dinner.
It's possibly why he ran for the job of President in the first place.
So, let's spare a thought for President Trump, who has not had a great few days on his first world tour.
In fact, he's been laughed at every stop of the way.
First stop, Saudi Arabia.
If you Google "Donald Trump Saudi Arabia" the very first autofill suggestion ends with the word "orb".
That's because while Trump was in the Middle-Eastern kingdom he was filmed touching a glowing orb at a technology conference.
@KingSalman and @POTUS inaugurate The Global Center for Combatting Extremist Ideology in Riyadh. #RiyadhSummit pic.twitter.com/do6cFL7wBW

— Saudi Embassy (@SaudiEmbassyUSA) May 21, 2017
The Internet Could. Not. Handle. It.
Not googling this and just assuming Trump has gone full Saruman evil wizard. pic.twitter.com/l3xenG5BQ0

— Nick Amadeus (@NickAmadeus) May 21, 2017
Trump During the Campaign: "I will NEVER touch The Orb, even though its mysterious glow seduces and beguiles."
Trump Today: pic.twitter.com/eWoaDeXj8n

— Nick Greene (@NickGreene) May 21, 2017
tfw you and your friends unearth an ancient alien hell orb and combine your powers inside it to stop superman >>>>> pic.twitter.com/kzsYEKC4R0

— jon hendren (@fart) May 21, 2017
For clarification, this is not a Satanic ritual. pic.twitter.com/CccP39fqN4

— The Church Of Satan (@ChurchofSatan) May 22, 2017
And my personal fave:
I PHOTOSHOPPED SARUMAN INTO TRUMP'S ORB PICTURE AND IT'S NOT EVEN WEIRD pic.twitter.com/cVJFGP5NPG

— Shahak Shapira (@ShahakShapira) May 22, 2017
Okay, so he didn't quite make it out of Saudi Arabia without ridicule…surely things will only get better for our traveling President?
Next stop, Israel.
Trump has made a big deal of his respect for and love of Israel. His son-in-law Jared Kushner, is after all, going to solve the Middle East conflict, despite Trump's efforts to escalate it by trying to move the American embassy into Jerusalem…
But leaving all that aside, and also ignoring the awkwardness of Trump's disclosure of Israeli intelligence to Russia in the days before he headed overseas, there was one stop on the trip that should have been straightforward.
A visit to the Holocaust Museum, a tradition among U.S. politicians and presidents when visiting Israel.
They come, they see, they sign the visitor's book.
"So Amazing!" Trump leaves hamhanded note at Yad Vashem, as if it were the Rock n Roll hall of fame https://t.co/jmAraLqn6v pic.twitter.com/yWYjiLO8o4

— Mondoweiss (@Mondoweiss) May 23, 2017
Trump's message, if you can't read his remarkably upbeat and surprisingly neat penmanship, says: "It is a great honor to be here with all of my friends—so amazing + will never forget!"
Sure, it's no Justin Bieber at Anne Frank's house, but the message drew criticism for its perceived lack of depth, particularly when compared to Trump's predecessor, Barack Obama's message.
Notes left at Yad Vashem, Israel's Holocaust memorial museum. Trump on left, Obama on right. So horribly tone deaf. pic.twitter.com/e15A0yq0Op

— Brian Klaas (@brianklaas) May 23, 2017
Awkward. Two countries, two humiliations. Whatever can be next?
Three for three in Vatican City.
The Papal state has hosted many world leaders over the centuries. Some have been welcome, some have brought war, some are men who have a history of disagreeing with the Pope.
Like Donald Trump, who as a candidate for the Presidency lashed out at his holiness, when he heard Pope Francis had described him as "not a Christian" over his plan to build a wall between the U.S. and Mexico.
Trump, annoyed he wasn't getting the pontiff's approval, called Pope Francis a "disgrace".
But that was literal garbage fire 2016, and now we're in post-garbage-fire 2017 so everything's better, right?
OK... Weird... this will spawn a million jokes.#TrumpVatican #popetrump pic.twitter.com/r82hIYJ77z

— Bryan Dawson (@BryanDawsonUSA) May 24, 2017
Oh boy, Francis…does not look happy.
Yep, you guessed it, the Internet did not waste time on this one.
The Adams family meets the Pope. Talk about contrast of good and evil. #TrumpVatican pic.twitter.com/PlhCRUAOjW

— connie b (@spnishmuse) May 24, 2017
They're creepy and they're kooky,
Mysterious and spooky,
They're all together ooky#trumpVatican@SMShow pic.twitter.com/ffQXt0A9Ci

— Resolute Uncle John (@azmoderate) May 24, 2017
When Francis has thanked you for dropping by, checked his watch, said "sure is getting late" and you ask for another photo.#TrumpVatican pic.twitter.com/xuolMPb3YW

— tio sucio (@TP_313) May 24, 2017
And poor ol' Trump just couldn't shake the ghost of Presidents past.
A picture is worth a thousand words: Obama w Pope Francis Vs Trump Org with Pope Francis #WednesdayWisdom #TrumpinItalia pic.twitter.com/sJpr5AqPtH

— Daniel Parnell (@DanialParnell) May 24, 2017
When will our leader catch the break he so deeply desires?
Not in Brussels, that's for sure.
Not-so-nice NATO.
It would be easier to feel sorry for the puppy dog President (Praise me! Love me! Feed me ice cream!) if he didn't behave like the school bully, always jostling for prime position.
Literally.
President Donald Trump's push to get in front of the pack at the NATO summit in Belgium is getting attention. https://t.co/sgOnxGm6RN pic.twitter.com/y00Ry8ZgSh

— The Associated Press (@AP) May 25, 2017
No wonder newly elected French President Emmanuel Macron tried to avoid him.
À Bruxelles, unis avec nos alliés de @NATO. pic.twitter.com/7nyaoI8hki

— Emmanuel Macron (@EmmanuelMacron) May 25, 2017
Overall, the press from Trump's NATO visit was not great.
Opinion: President Trump fails NATO https://t.co/e5ikcwj9bp pic.twitter.com/HjUUzChTBT

— The New York Times (@nytimes) May 26, 2017
Watch: Ex-State Dept. spokesman slams Trump for making America look 'cheap and small' at NATO meeting https://t.co/3A7ObWqy1m pic.twitter.com/xoQBgEMony

— Raw Story (@RawStory) May 26, 2017
Trump NATO remarks unsettle some: "Diplomatically, the speech was inept at best and deliberately insulting at worst" https://t.co/ZBkC5waE6e pic.twitter.com/BPxwui7yPA

— CNN International (@cnni) May 26, 2017
Oooooof.
Okay, so a few days in Sicily will surely make everything better, right?
Last stop: Luxury.
According to The New York Times, the setting for this weekend's G-7 Summit should make Trump feel right at home.
Despite the increased security for the summit, "Taormina's postcard panoramas, its exaggerated Epcot Italian-ness and its reputation as the sun-drenched pleasure dome for reality TV stars, aging playboys and affluent Russians remain intact," The Times says.
"It is a spot that is both exclusive and a little hokey, where those with jet-setter schedules, gilded tastes and an appreciation for luxury, models and discretion come together."
This is 100 percent Trump's idea of himself, so it sounds like a good match.
Let's hope the place has better security than Mar-a-Lago, which some journalists at Pro-Publica and Gizmodo proved was easily hackable just last week.
And while Trump is pushing to the front of the pack or telling off world leaders, he'll probably have at least one eye on home, where Jared Kushner has reportedly become a focus for the investigation into the Trump camp's ties to Russia.
Nothing ever goes to plan for the oldest high school bully on Earth.
But hey, there's still time for Trump and his first lady to finally give the internet the hand hold it is so desperately seeking.
Watch Melania Trump swat away President Trump's attempt to hold her hand as the couple arrives in Israel https://t.co/2mZnWqc3dL pic.twitter.com/MBiysSYJj1

— People Magazine (@people) May 22, 2017
Melania Trump AGAIN rejects Donald's attempt to hold her hand as they disembarked Air Force One in Rome https://t.co/tJwyE08Gaq pic.twitter.com/kvSfeLlc6A

— Daily Mail US (@DailyMail) May 23, 2017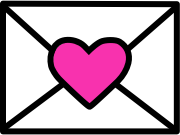 Sign up to receive
instant happy in your
mailbox every day.