PHOTO: GETTY
What the Heck Is Going on in Washington? Everything You Need to Know
Look, it's not easy running a country. There are briefing papers to read, Russians to appease, press to subdue, investigations to quash.
And if anyone knows how difficult it is, it's President Donald Trump. Who is just now realizing he's the victim of a witch hunt so aggressive that any day now I expect someone will demand to see his birth certificate.
This is the single greatest witch hunt of a politician in American history!

— Donald J. Trump (@realDonaldTrump) May 18, 2017
Yes, in the past week or so, things in Washington have deteriorated rapidly for Trump, and he's really feeling the pressure.
So, let's walk through exactly how it is we got here.
The Comey fallout
After Trump fired FBI Director James Comey, the President's own words lead basically everyone who isn't Fox News to the conclusion that getting Comey out of the FBI was about the investigation taking place into the Trump campaign's Russian ties.
In an interview with NBC's Lester Holt last Thursday, May 11, Trump said:
"I was going to fire Comey. Knowing there was no good time to do it!

"And in fact when I decided to just do it I said to myself, I said, 'You know, this Russia thing with Trump and Russia is a made-up story, it's an excuse by the Democrats for having lost an election that they should've won.'"
Those comments raised a lot of red flags in political circles and were compounded by the President's subsequent tweets, in which he appeared to threaten Comey.
James Comey better hope that there are no "tapes" of our conversations before he starts leaking to the press!

— Donald J. Trump (@realDonaldTrump) May 12, 2017
That tweet, insinuating he had recorded private conversations between himself and the FBI Director, appeared at a minimum, vaguely threatening. It was a response to reports of a private dinner between Comey and Trump after the President's election.
At the dinner, The New York Times reported, Trump demanded loyalty from Comey, who sidestepped the demand.
"As they ate, the president and Mr. Comey made small talk about the election and the crowd sizes at Mr. Trump's rallies. The president then turned the conversation to whether Mr. Comey would pledge his loyalty to him.

"Mr. Comey declined to make that pledge. Instead, Mr. Comey has recounted to others, he told Mr. Trump that he would always be honest with him, but that he was not "reliable" in the conventional political sense."
Then, on May 16, in apparent response to the President's "tapes", it emerged that Comey has kept written memos of his conversations with Trump, and portions of a declassified one made it to the press.
The memo, The New York Times reports, "was part of a paper trail Mr. Comey created documenting what he perceived as the president's improper efforts to influence a continuing investigation."
All of Comey's notes and memos pertaining to his discussions with the President have now been demanded by the House Oversight Committee.
The Russian problem (yes, a different one)
On May 10, the day after Trump sacked Comey, the President met with the Russian Ambassador and the Russian Foreign Minister in the Oval Office.
No United States press were permitted to attend any portion of the proceedings, but Russian media were granted access.
#Lavrov - @realDonaldTrump meeting has just started | В Овальном кабинете началась встреча С.Лаврова с Д.Трампом#RussiaUSA #РоссияСША pic.twitter.com/7raFrkWhiC

— MFA Russia 🇷🇺 (@mfa_russia) May 10, 2017
And while the "optics" of the President meeting with senior Russian figures while Comey was still clearing out his desk were, frankly, terrible, the real problem that emerged from this meeting only broke this week.
A report in the Washington Post on the evening of Monday, May 15 claimed the President revealed highly classified and sensitive intelligence about ISIS during the meeting.
The Post wrote:
"The information the president relayed had been provided by a U.S. partner through an intelligence-sharing arrangement considered so sensitive that details have been withheld from allies and tightly restricted even within the U.S. government, officials said."
At first, the President's spokespeople tried to nix the report, but eventually Trump himself weighed in.
As President I wanted to share with Russia (at an openly scheduled W.H. meeting) which I have the absolute right to do, facts pertaining....

— Donald J. Trump (@realDonaldTrump) May 16, 2017
...to terrorism and airline flight safety. Humanitarian reasons, plus I want Russia to greatly step up their fight against ISIS & terrorism.

— Donald J. Trump (@realDonaldTrump) May 16, 2017
He's right. The President has the power to declassify pretty much any information he (or she—one day) wants. But the issue here wasn't so much choosing to share information, it was the potential for that choice to compromise the work of other nations' intelligence agencies and put people in danger.
The information, the argument went, wasn't Trump's to choose to declassify and having done so, lives were potentially at risk.
While initial reports did not name the third party the intelligence came from, it was later revealed to be Israel.
Trump's seemingly lax approach to national security has been an ongoing theme of his presidency. In particular, concerns have been raised about the security of governing from Mar-a-Lago. An investigation from Pro Publica and Gizmodo proved just how easy it is to hack the "Winter White House."
And as if to prove the Russia/Trump well is bottomless, a story broke last night that House Majority Leader Kevin McCarthy told senior Republicans during the election campaign that Trump was being paid by Russia.
McCarthy says now that it was a joke.
The Special Counsel
Still dealing with the Comey Fallout and the criticism of his decision to share information with Russia, the Trump camp were blindsided on Wednesday evening by more bad news.
Trump was notified less than an hour before the announcement that Deputy Attorney General Rod Rosenstein had appointed a special counsel to take control of the Russia investigation.
Former F.B.I. director Robert S. Mueller III takes over the investigation from Rosenstein, who had been given control after Attorney General Jeff Sessions was forced to recuse himself following revelations he'd misled congress over his own meetings with Russian officials. (Yep, it's complicated.)
"Mr. Rosenstein's letter gave Mr. Mueller the authority to look into not only links or coordination between Russia and Trump campaign officials, but also "any matters that arose or may arise directly from the investigation." And it included a reference to a Justice Department regulation that permits special counsels to investigate attempts to impede their inquiry—like obstruction of justice and witness intimidation.

"That mandate would seemingly give Mr. Mueller a writ, if he wants, to investigate whether Mr. Trump's interactions with Mr. Comey amounted to obstruction of justice."
Why a special counsel? Well, the Attorney General (and in this case the Deputy) are political appointments made by the President. Transferring responsibility for the investigation to an outsider enables greater autonomy, or at the very least, an appearance of it.
Is that everything?
Not quite. While all this has been going on, it's been hard to know what else is coming out of Washington that might affect people who aren't Trump and his inner circle.
So here are a few other things that happened in the past week you should probably know about.
It was a great honor to welcome the President of Turkey, Recep Tayyip Erdoğan, to the @WhiteHouse today! pic.twitter.com/4BWjOCgnNv

— Donald J. Trump (@realDonaldTrump) May 16, 2017
The President leaves on Friday for his first international trip—kicking off in Saudi Arabia, and taking in Israel, Italy, and Belgium.
He'll be gone for eight days, which if the last week proved anything, we know is a very long time in politics.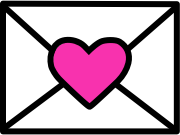 Sign up to receive
instant happy in your
mailbox every day.