PHOTO: GETTY
Are Ivanka Trump and Jared Kushner Getting Ready to Quit the White House?
If United States President Donald Trump was hoping things would die down a bit now he's back from his first overseas trip, he probably should have known better.
Although, when you think about it, there are lots of things Trump should know and doesn't, so life goes on unchanged, although in increasingly bizarre fashion.
Since returning from the G-7 Summit in Sicily, the Trump camp has been besieged by speculation about the ongoing investigation into ties to Russia, which now extends to the President's son-in-law Jared Kushner.
Accusations about Kushner's links to Russia have been flying over the past few days, with headlines including The New Yorker's 'How Worried Should Jared Kushner Be?', CNN's 'Jared Kushner's worst week in Washington', and The New York Times' 'Investigation Turns to Kushner's Motives in Meeting With a Putin Ally'.
These are not headlines you want to read about yourself, or your son-in-law.
It's gotten to the point that it now appears pro-Kushner sources are softening us up for a Kushner departure. Although there have been no reports yet that Trump himself wants his son-in-law gone, it seems more and more likely the young heirs may turn on their elder.
Shakespeare couldn't make it up (well, he probably could—but most of his political works are tragedies and this is a comedy, right?).
Act I, Scene VII: Farewell, Michael Dubke, we hardly knew thee.
There are lots of people in the White House Communications team we all know and tolerate. Press Secretary Sean Spicer, Special Counsel to the President Kellyanne Conway, Assistant Press Secretary Sarah Huckabee Sanders. But White House Communications Director Toby Zeigler  Michael Dubke has not, to my knowledge, been parodied on Saturday Night Live, and therefore has clearly been flying below the radar.
Not anymore. On May 30, he announced he had resigned the post, having tendered his resignation on May 18, before the President embarked on his overseas trip.
According to The New York Times Dubke sent an email explaining his resignation to his colleagues and friends. It read in part:
"The reasons for my departure are personal, but it has been my great honor to serve President Trump and this administration. 

"It has also been my distinct pleasure to work side-by-side, day-by-day with the staff of the communications and press departments. This White House is filled with some of the finest and hardest working men and women in the American government."
The word is that this is the first resignation in what is expected to be a much bigger shake-up.
Act I, Scene IX: Lady Macbeth or Kellyanne?
I'm not saying Kellyanne Conway is wandering the halls of the White House rubbing her palms and muttering about spots, but she is telling people she has a better time getting the President to listen to her because she's a woman.
In an interview with Business Insider Conway says she thinks her "femininity" enables her to deliver news more easily:
"I could tell you a great way that my gender has helped me with the president. I'm actually unafraid to express my mind, but I do it very respectfully. Very respectfully and very deferentially."
"I think there's a femininity that is attached to the way one carries herself or the way one executes on her duties," she adds.
With Ivanka Trump seemingly planning a retreat, Conway may soon have even more room to guide the discussion.
Act I, Scene XI: Get your own coat of arms.
Okay, this one is actually about a dispute over a coat of arms. For real.
The New York Times says Trump is using a real English coat of arms that does not belong to his family as a logo for his properties around the world, but he is not allowed to use it in the United Kingdom because the office that deals with this stuff won't let him.
The best bit? The design, as it was awarded to the family that owns it, said "Integritas" at the bottom—translation, Integrity. Guess what Trump replaced the word integrity with?
Trump.
He literally co-opted someone's coat of arms, removed the word integrity, and put his name there instead.
From The Times: 
"The British are known to take matters of heraldry seriously, and Mr. Trump's American coat of arms belongs to another family. It was granted by British authorities in 1939 to Joseph Edward Davies, the third husband of Marjorie Merriweather Post, the socialite who built the Mar-a-Lago resort that is now Mr. Trump's cherished getaway.

"In the United States, the Trump Organization took Mr. Davies's coat of arms for its own, making one small adjustment — replacing the word 'Integritas,' Latin for integrity, with 'Trump'."
Cool. Did you know Shakespeare invented the word besmirch?
Act I, Scene XII: Friends, Republicans, countrymen, lend me your ears.
Who knows why Trump still has access to Twitter? I don't, but boy, am I entertained by the fact that he does.  He also maybe doesn't have international roaming (saving taxpayer dollars!) because while he did tweet from abroad (maybe on the Airforce One wifi?) on arriving home he had quite a bit to say.
Just returned from Europe. Trip was a great success for America. Hard work but big results!

— Donald J. Trump (@realDonaldTrump) May 28, 2017
It is my opinion that many of the leaks coming out of the White House are fabricated lies made up by the #FakeNews media.

— Donald J. Trump (@realDonaldTrump) May 28, 2017
That escalated quickly…
....it is very possible that those sources don't exist but are made up by fake news writers. #FakeNews is the enemy!

— Donald J. Trump (@realDonaldTrump) May 28, 2017
Does anyone notice how the Montana Congressional race was such a big deal to Dems & Fake News until the Republican won? V was poorly covered

— Donald J. Trump (@realDonaldTrump) May 28, 2017
British Prime Minister May was very angry that the info the U.K. gave to U.S. about Manchester was leaked. Gave me full details!

— Donald J. Trump (@realDonaldTrump) May 28, 2017
After that, Trump seemed to suggest he was ready to embrace single-payer health care, or at least throwing money at health care, neither of which are popular amongst Republicans.
I suggest that we add more dollars to Healthcare and make it the best anywhere. ObamaCare is dead - the Republicans will do much better!

— Donald J. Trump (@realDonaldTrump) May 28, 2017
But don't worry, he's going to balance it out with tax cuts.
The massive TAX CUTS/REFORM that I have submitted is moving along in the process very well, actually ahead of schedule. Big benefits to all!

— Donald J. Trump (@realDonaldTrump) May 29, 2017
I could go on, but then I'd just be part of the problem.
The Fake News Media works hard at disparaging & demeaning my use of social media because they don't want America to hear the real story!

— Donald J. Trump (@realDonaldTrump) May 29, 2017
While Trump's social media use regularly raises eyebrows, Ivanka is usually careful to cultivate a neutral, aspirational tone online.
But on Memorial Day, she flubbed it.
Make champagne popsicles this #MemorialDay: https://t.co/1m6ceESqnS

— Ivanka Trump HQ (@IvankaTrumpHQ) May 28, 2017
People felt the tweet made light of the events Memorial Day commemorates, and responded with so much negativity even Fox News wrote a story about it.
Epilogue: What's next for our protagonist?
For his next act, it appears Trump might be working on a remake of The Taming of the Shrew, starring himself and Angela Merkel, who he seems to believe should be negged into submission.
We have a MASSIVE trade deficit with Germany, plus they pay FAR LESS than they should on NATO & military. Very bad for U.S. This will change

— Donald J. Trump (@realDonaldTrump) May 30, 2017
Merkel, the real MVP on the Europe stage right now, does not appear at all interested in cosying up to a Trump-led USA. In remarks following meetings with Trump at the G-7 summit, she said:
"The times in which we can fully count on others are somewhat over, as I have experienced in the past few days.

"And so all I can say is that we Europeans must really take our destiny into our own hands."
The course of true love never did run smooth.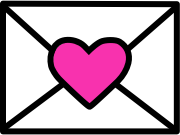 Sign up to receive
instant happy in your
mailbox every day.