PHOTO: ISTOCK
'Don't Call My Husband a 'Secondary' Parent Just Because He's a Father'
When I took over responsibility for choosing the Working Mother 100 Best Companies—at the time, based on an application with more than 600 questions—I faced a number of burning issues.
No. 1: Make it shorter!
No. 2 Figure out a better way to judge paid leave for mothers, fathers and adoptive parents.
At that moment, the application was about 25 years old and after a quarter century of challenging companies to compete on such issues as paid leave, it had taken on some biases inherent in how paid leave is often offered.
To that end, my first decision when I launched the Working Mother Research Institute was to excise the use of "primary" versus "secondary" caregiver language from the application.
To me, a working mother married to a working father, the idea that one working parent was somehow "secondary" to their working-parent partner never sat right with me.
Am I the primary because I'm doing the child care pickup duty today? How about if you do drop off—are you primary today?
Do I get to be primary if I'm breastfeeding? (Well, honestly, I likely considered myself primary-plus at that moment, considering all the nighttime feedings I did with both kids.)
But here's the thing: Don't call my husband "secondary," if only because I need him to pick up groceries tonight while I get our son from day camp—and it's his turn to make us all dinner while I take two late work calls tonight.
And I'll do the dishes if you make tomorrow's lunches.
Dad Discrimination
Now comes Derek Rotondo, who is suing his employer JP Morgan Chase (JPMC) over the question of primary versus secondary parent.
A new dad for a second time, Rotondo has been deemed secondary, meaning that instead of the generous 16 weeks offered by JPMC (a Working Mother Best Company) to primary parents, he can take only two.
(And yes, here is the obligatory reminder that the U.S. remains the only developed country that doesn't require companies to offer paid leave; hence, an employee's only option is to take what their employer offers.)
According to Elle.com, Rotondo was labeled as secondary because he is a father:
"He could only be classified as a primary caregiver and get all 16 weeks if he proved that his wife had either gone back to work already or was 'medically incapable' of caring for their son.

His wife is a teacher who is currently on summer vacation, and she, thankfully, had an uncomplicated delivery and is doing well."
Suffice it to say, Rotondo, who has worked at JPMC for seven years, does not consider himself "secondary" to his kids.
"I would consider myself absolutely equal," he said, noting that while he can't say for sure if he's changed 51 percent of the diapers, he certainly has shared in that duty, along with feeding and calming his babies.
In other words, Rotondo considers himself a parent—and has taken his case to the Equal Employment Opportunities Commission, claiming discrimination by JPMC for "denying [fathers] caretaking leave on the same terms as mothers based on their sex and sex-based stereotypes." He hopes to attract enough support from his coworkers to generate a class-action lawsuit.
Words are powerful
Simply put, starting a new family with the titles of "primary" versus "secondary" parent doesn't help us get to the place where we need to be, with men pulling their full weight at home.
Those first weeks of new parenthood are full of new experiences for both parents—and speaking from my own experience and as the former editor of Working Mother, these first weeks are also the moment when new roles start to take shape.
Roles that typically end up with Mom taking responsibility for most home and family chores.
Women continue to be stretched to their mental and physical limits as they work to support their family and raise their children and wait at home for the plumber and get the food shopping done and try to advance in a career that likely now views them as less committed than men who have children.
And too, let's remember that birth requires a period of recovery. Indeed, this has been the key argument in offering women more leave than men—and offering two weeks more, on average, to those of us who experience a c-section rather than a vaginal birth.
But by not offering as many weeks of leave to those "secondary" parents, who exactly is meant to be home to help that new mom recover? Sending the "secondary" parent back to work after just a week or two means that the recovering birth mom is on her own with her own physical (and mental) issues.
And has a newborn to care for.
And is now likely in charge of arranging for the plumber repair, getting the food shopping done, picking up the living room, calling to arrange all the well-baby checkups—because, you know, you're home and can get it done, right?
Planning ahead—as in the next 18 years
These are the chores that will come to you during maternity leave (if you're lucky enough to have it)—and let me tell you, they become very hard to shake off and pass over once you're back to work.
It's not that your partner won't want to help but you know how we mothers roll—we just know how to do everything better, right? It's that thinking that will have you working every night to keep the business of your family rolling along.
What if you could share the load from day one and well into week six? I believe it will help not only our collective working-mom sanity but will lean into the increasing desire among working dads to be more involved in hands on parenting.
Truly best companies leading the way on parental leave are now not only offering an impressive number of paid weeks but are looking at the benefit in a non-gendered, non-biological way—i.e. not treating new families any differently just because a parent didn't give birth.
Even as the fight continues for paid leave for all family needs beyond birth, we must remember to treat women and men equally as caregivers.
Because that is the only way men will truly join us in the work life juggle.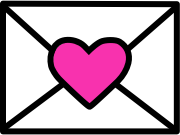 Sign up to receive
instant happy in your
mailbox every day.