Fixer Upper's Joanna Gaines Builds Spinoff of HGTV's Most Popular Show
This story was originally published on March 22, 2017, and has been updated here.
Even more shiplap!
Joanna Gaines, the design half of HGTV's biggest hit, Fixer Upper, is getting her own show, called Behind the Design. The half-hour series will focus on the Magnolia Homes designer's approach to designing the original show's weekly renovations.
Behind the Design will have a sneak peek debut on March 28, following the season four finale of Fixer Upper. 
Here, Joanne shares her plans for the new show (and Chip rocks a full post-season beard!):
In the meantime, it's safe to say that no one has more fun at so many jobs than Chip and Joanna Gaines.
If they aren't hosting HGTV's Fixer Upper, their binge-watchable home renovation show, they're selling cupcakes, gardening and home decorating items from Magnolia Market at the Silos (now a tourist destination in Waco, Texas), writing for their new magazine or sharing inspiration to millions of followers on their respective Instagram feeds.
Oh, and of course, raising four children—and about 70-plus animals on their farm.
But where they succeed most is in cracking each other up.
Indeed, while we all love "Demo Day" and rooms full of shiplap, it's not the Gaines' beautiful work that keeps us coming back for more (although it certainly helps).
The charm is in watching the couple work together as their chemistry fills every corner of our screens. Chip's goofy vibe mixed with Joanna's frank and quippy attitude creates a TV-perfect couple and makes it so much for us to watch as they get it all done and more.
And we love them for it.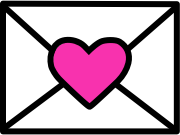 Sign up to receive
instant happy in your
mailbox every day.