PHOTO: GETTY
Chasing Perfection? It Doesn't Exist, Say These Design Pros
Do you covet some of the homes you see on your favorite design blogs? Feel as if you'll never manage that level of style perfection in your own place?
Here's a treat for you: These popular U.K. design bloggers and interiors experts have been kind enough to reassure us that, although their homes may look perfect to us in photos, they grapple with the same problems that lots of us have at home too.
"The ceiling started to crack, and then the whole thing fell down."
"Here's what you can't see in the picture: The ceiling in this room is covered in textured paint from the 1980s, and it's covered in hairline cracks. When I first moved in, I had the ceiling replastered to cover up the cracks, bumpy paintwork and to give it a smooth finish.
"I was [beat] at the time, doing up my flat before I moved in, as I only had a week to do everything. My dad, eager to help me out, secretly went round when I was having an afternoon off from a week of backbreaking work and painted the new ceiling for me.
"Unfortunately, the plaster wasn't completely dry, so the ceiling started to crack, and then the whole thing fell down. It took us till 1 a.m. to bag up all the plaster rubble and clean the room again. But worst of all, the plaster had fallen onto my newly painted floorboards and scratched them to bits.
"Lesson learned: Don't paint new plaster until it is bone-dry! And I had no time to replaster the ceiling, so I just painted it. The bumps and cracks remain!"
"We have lived here for seven years. We have had about six baths."
"So this is the gorgeous free-standing tub in front of the fireplace that totally plays into the myth of the perfect luxurious bathroom. When we moved into this house, my husband decided that he would spend Saturday afternoons lying in the bath, gazing out of the window at the trees behind while listening to Radio 4 and drinking wine.
"However, what you probably can't quite tell from this picture is that it is a short bath—150 centimeters [about 59 inches] as opposed to 170 centimeters [about 67 inches]. This is because there wasn't quite enough room for a free-standing bath as well as a loo and separate shower. That is the first thing.
"The second thing is that we were easily persuaded that a pop-up [overflow valve] would be a good idea. This means the reality is that because the bath is short and the pop-up plug is in the middle — and not at one end — as soon as you try and slide from sitting to almost lying (it's too short to fully lie), you sit on the pop-up…and all the water starts running out.
"There are two morals to this story: Either buy a full-length bath or make sure the plug is at one end (the foot) and never buy one with a pop-up.
"We have lived here for seven years. We have had about six baths between us. Don't believe everything you see in the pictures."
"Two teenage daughters … create lots of mess!"
Jessica Zoob, an artist based in Sussex, England, is a winner of an Elle Decoration British Design Award and a blogger.
"This house is designed like a ship, with places to hide everything. For example, I have pull-down double beds in cupboards and pullout beds that look like sofas, as well as what you can see in these two rooms (including storage under the benches at the end).
"And I have included lots of huge cupboards for a reason: I have two teenage daughters, and they create lots of mess! I also designed the house so it could sleep 14 kids, as the girls love to host sleepovers. Not always sure how clever that was, especially the morning after a big party.…
"It's a happy house, but it is always great to have lots of places to hide girlie clutter —especially just before a photo shoot!"
"I literally can't keep any plants alive."
Teri Muncey is a London designer, illustrator, stylist, crafter and blogger at The Lovely Drawer.
"People comment on how many plants we have in our new living room, and how lovely and healthy they look, but what you can't tell from this photo is that they're all artificial because I literally can't keep any plants alive.
"I've tried and failed on numerous occasions, and had to accept that it was a recurring cycle that could only be broken by changing my tactics and embracing an easier life!
"The only real plant in this shot is the tallest one, tucked away in the corner of the room and currently well-hidden by the luscious artificial one in front. So many of the leaves are brown, and we've been told it's rotting from the inside out! When in doubt, fake it."
"Doesn't everyone have a tile disaster?"
Egon Walesch is an award-winning interior designer and blogger with bases in southeast London and Ireland.
"This is about a tile disaster (doesn't everyone have a tile disaster?). Maybe not a disaster but it is a little-known secret.
"When designing our garden room extension, we decided to put in some rather lovely encaustic tiles in shades of gray on the floor, as it leads out to the garden. We spent quite a while working out the right way to lay the tiles, which we ordered from Spain, so that you got the best view of the pattern from within the room.
"Unfortunately, the builders made some mistakes in the preparation of the floor, and after a few months, the tiles started to crack. The builders admitted their blunder and undertook to replace them, so the tiles, as well as underfloor heating and [mortar], had to come out so they could replace it all.
"Having already lived through the whole building project, we couldn't face being there while they did all this again, so we booked a holiday and handed over the keys to the builders. This time, they did it properly, and we haven't had any problems….
"The only thing is, they didn't lay the tiles in the same way as before, and we weren't there to tell them about optimizing the pattern. Now the best view of the pattern is from the garden outside! We didn't have the heart to tell the builders. And even I couldn't contemplate doing it a third time."
Styling this room was so stressful, "we nearly broke up."
David White and Mark Russell of Forward Features are award-winning design bloggers based in London.
"This shot was taken with a huge pile of clothes behind us kicked out of sight," White says. It was a styled shoot we did in our new flat in Peckham and involved us taking a lot of our previous furniture and accessories away and replacing them with new pieces.
"For the shoot, we also moved a coat rail out with lots of heavy coats—and the whole rail collapsed—hence, the pile of clothes not in the shot. We nearly broke up, and it was very stressful."
"It very much feels like a room of two halves. [One] appears calm and serene," but the other …

Surrey-based Caroline Rowland of Patchwork Harmony is an editor, writer and picture editor, as well as the founder of 91 Magazine.
"When we moved in six months ago, this room had a dark blue carpet and dark pink walls. We quickly painted the walls white and put down some new flooring. It's transformed the room, but it is far from finished.
"It very much feels like a room of two halves: Look towards the bed and it appears calm and serene, look the other way and it still has unpacked boxes and old furniture that needs to go to the charity shop, as it totally doesn't suit the room. We will get round to making the other half just as serene soon, I hope."
"We're saving up" to finish the floor.

Based in Leeds, England, Karen Knox is an interiors blogger at Making Spaces and provides design services specializing in ideas for smaller budgets.
"This space was reconfigured and redesigned as part of our loft extension. We removed a wall, and now what was the box room is now this open-plan office. But there are still traces of the old layout visible, as this room has one carpet, and the landing has a different carpet.
"We also have a split where the old door threshold was and a bit where the old floorboards stick out. You can just see in the photo (bottom right) where we really need to have the entire landing space recarpeted. We're saving up to have it recarpeted."
"My hallway … does look finished and grown-up. However, it's a completely different story from the outside!"
Sally Smith, from London, is an interiors writer, stylist and blogger at Smith Home Style.
"My house is a constant work in progress, and nothing is really quite done. This is my hallway. I've always loved the floor tiles and traditional Edwardian front door, and I guess it does look finished and quite grown-up. However, it's a completely different story from the outside!
"We sadly have a very scruffy front door that we haven't touched since we moved in—13 years ago!—with paint peeling off and cracked [glass] panels. The front garden, if you could call it that, is a mess of concrete, gravel and weeds. We have an even tattier wooden front gate that we can't shut and a path that floods every time it rains. Not to mention the leaking guttering that overflows and drips through the night if we get heavy rain. I could go on."
This story originally appeared on Houzz, the leading platform for home remodeling and design, providing people with everything they need to improve their homes from start to finish. You can find it here.
More from Houzz: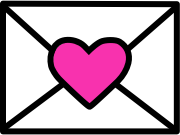 Sign up to receive
instant happy in your
mailbox every day.