5 Celebrity Sleep Tricks for Falling Asleep and Waking Up Fabulous
When I don't sleep, I wake up looking less like a human female and more like a single-celled organism trying desperately to push itself out of the primordial ooze, but who evolution keeps passing by.
Just me?
If sleep is the secret to beauty, then these five celebrities must be snoozing a lot—and I (and a lot of people, I think) desperately want to know how they do it.
1. Lea Michele
Lea Michele told Byrdie that her secret to sleeping well costs only $6 and is available at the drugstore. Win!
"When I go to CVS, I immediately buy Epsom salt. That's the best thing I think you can buy at a drugstore because it has incredible beneficial properties for your body. The magnesium is an amazing detox and it's so good for your skin. You put it in the tub and try to soak for a least 20 minutes at night and you sleep so well."
The Scream Queens star follows that up with a cup of hot tea with lemo—and voila, a night's sleep good enough to help her look like this:
2. Ellen DeGeneres
Ellen DeGeneres practices transcendental meditation before bed, a practice she said she didn't think she could get into but that has completely changed her life.
DeGeneres said transcendental meditation has been the only way she's ever been able to sit still. "I'm sad that it's 20 minutes later," she explained in a video for the David Lynch Foundation. "I had never had that feeling before—well, late at night alone at an ATM machine but that was not safe—but it does it gives me this peaceful, peaceful feeling."
3. Oprah
To Oprah Winfrey, the secret to waking up rested is listening to your body about when it wants to get up.
For Oprah, that is between 7:16 a.m. and 7:23 a.m.
"I don't use alarm clocks," she told Fast Company. "They make me agitated. Everything begins and ends with stillness: a conscious awareness of my presence within the greater presence of all, whether I'm paying attention to the way the sun's rising, or whether it's misty out in the morning on the trees. When I wake up now I have the privilege of listening to real twitter."
Apparently, Oprah only listens to the clock at work:
4.Elle Macpherson
Model Elle Macpherson's secret to a good night sleep is to clear her mind of all the things that might keep her up.
"I like to have a notepad next to my bed to jot down any ideas I've had during the day that could keep me awake at night," she told Well and Good.
"Sometimes I use it to write a to-do list. Did you know that, historically, it was common to wake in the night and write down your dreams or whisper them to your partner in bed? Sleep was valued more. I hope we shift back to that way of thinking again."
If making a supermodel level to-do list can make me look like this, then I'm adding do that to my to-do list:
5. Mindy Kaling
Mindy Kaling's tip for a good night sleep? Drink up.
"Being able to sleep for eight or nine hours after having, like, two Moscow Mules? That's my feeling of happiness," Kaling told People.
And as she explains, those two things go hand in hand.
"A cocktail-induced sleep that is extended is my favorite kind of sleep. You don't have to wake up early the next morning—that's my favorite feeling of contentedness. I don't have children. Maybe looking into your child's eyes is a better answer but I think the truth for me now is that."
Now that's a sleep tip I can get behind.
And considering how often she's wearing pajamas on The Mindy Project, I'd say Kaling's really got it all figured out.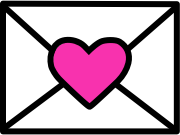 Sign up to receive
instant happy in your
mailbox every day.