Some of the Best Real Life Romances Started on Movie Sets
A lot of people meet their significant others through work and it's no different for celebrities.
Many actors who worked together end up together. Here are a few of our favorites:
Blake Lively and Ryan Reynolds
Met on the set of Green Lantern in 2010, while both where already in serious relationships. Reynolds was married to Scarlet Johansson, and Lively was dating Penn Badgley.
But the couple began officially dating in 2011 after going on a double date, with other people.
Eva Mendez and Ryan Gosling
Mendez and Gosling met on the set of The Place Beyond The Pines in 2012. They have since had two daughters.
Channing Tatum and Jenna Dewan
Tatum and Dewan met on the set of Step Up in 2006 and were married in 2009. In ultimate cute facts: the couples first first kiss in the film was also their first kiss in real life.
Kurt Russell and Goldie Hawn 
A photo posted by Goldie Hawn (@officialgoldiehawn) on
Russell and Hawn first met on the set of The One and Only, Genuine, Original Family Band, however since Hawn was 21, and Russell was 16, the age difference proved too much.  The couple met again on the set of Swing Shift 15 years later and began their romance from there.
Rachel Bilson and Hayden Christenson
Bilson and Christenson met on the set of Jumper in 2007. They have since had a child together.
Kit Harington and Rose Leslie
Harington and Leslie met on the set of Game of Thrones in 2012. There had been rumors of a blossoming relationship for many years, however the couple didn't publicly disclose their relationship until 2014.
Jennifer Aniston and Justin Theroux
Aniston and Theroux first met on the set of Tropic Thunder in 2007, but nothing sparked between them that first time. They met again in 2010 on the set of Wanderlust, when they began officially dating.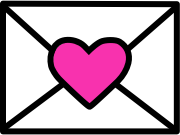 Sign up to receive
instant happy in your
mailbox every day.