Today's Inspo: The Best Lessons From This Year's Commencement Speeches
Every commencement season brings a new round of inspirational lessons to live by. And while meant for new grads, these life lessons can give us all a boost.
But seriously, who has time to listen to a whole speech to get to the good stuff?
So like a good strong espresso, we've collected and edited down the best celebrity commencement quotes to give you the inspiration you need—and to remind you that the world is your oyster each and every day.
Now get out there and make the change you want to see in the world!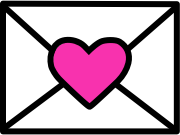 Sign up to receive
instant happy in your
mailbox every day.