Women on What They Wish They Knew When They Started Their Careers
Hindsight, as they say, is always 20-20. It's poetic, yes, but it poses quite a challenge when it comes to your career or any other long-term pursuit in life for that matter.
But this journey of trial and error (and trial again) is what makes us better, wiser, and stronger.
I was recently spending some time with my parents when I suddenly had the impulse to ask them what they wish they knew when they were my age, in terms of career.
"That your path is your own," my dad answered. "It's your own and it's going to look different from anyone else's, and that's perfectly okay."
"That everything will work itself out in time," said my mom. "And to ask questions—don't be afraid to say that you don't know something. Work hard. Be pleasant. And if the job doesn't feel right, it's probably not the right place for you."
Essentially, what I collected from this conversation was that everything will be okay. Don't worry so much. It's going to be fine.
I decided to speak to women about what they would tell their younger selves if given the chance, to see if they had similar perspectives as my parents.
Irene, actor and improviser
"It's so easy to be negative about yourself, so I wish I knew to tell myself sooner that I was talented. I was told when I was young I should focus on "tech" and being behind the scenes. (Which is why I became more interested in directing or producing before acting.)
I started improvising as a way to connect more to actors. It took me a long time to understand that I can do all those things: act, direct, produce! And I should be better about listening to my instincts."
Paige, Sales Manager
"'Hip' offices are not indicative of how a company is doing. When you work for young companies you give up a lot of the security you liked in the larger corporations. 

Also: learn computer coding. It will benefit you so much in the long run. And don't ever take a pay cut; it will take you years to get back to where you were."
 Jennifer, Editor of Spring.St
"I wish I had known sooner the power of 'managing up.' Thinking about how your boss might see things—or what she might need to make her job easier—not only helps her, but helps you. You're seen as dependable, someone who can take on more responsibility and eventually, more authority. It took me much too long to figure that out."
Emily, Digital Strategy Director
"Don't apologize so much. Learn to frame what you consider weakness as a strength or challenge. You will never be ready so just do it."
It seems that if anything, women learn to have trust in themselves and their capabilities over the years.
It turns out we are stronger and smarter than we think we are.
This story is part of Spring.St's Back to Work series. You can find more here.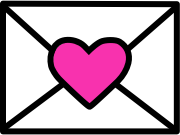 Sign up to receive
instant happy in your
mailbox every day.