PHOTO: GETTY
Can Ivanka Trump Make Paid Parental Leave a Reality?
President Donald Trump's 2018 budget proposal has already prompted a flurry of coverage and concerns over its proposed cuts—but it also brings Ivanka Trump her first big political test:
Can she convince Congress to approve a paid leave law nationwide?
To recap:
The U.S. is the only developed country without a paid leave law.
Last month, a coalition of more than 380 major companies proposed a minimum federal paid leave threshold that would exempt them from having to meet more stringent laws in states and cities.
Last year, Ivanka Trump pushed her father to include paid maternity leave as a promise during his campaign. Now his administration's budget plan includes a pitch for a $25 billion federal paid leave program that will cover dads as well.
The plan, however, is likely to face stiff opposition from conservatives who oppose any new government mandates, according to The New York Times, which deemed it a potential "buzz saw."
"If it is going to be a buzz saw, I hope it's going to be an intelligent buzz saw," Representative Peter T. King (R., NY) told The New York Times. "I think we have to realize that the ground has shifted. I don't mean the political ground, I mean the family ground. This is more and more becoming absolutely essential" to families.
Ivanka Trump, who remains one of her father's closest confidants as well as special assistant to the president, created the paid leave proposal with a working group that included staffers from the Office of Management and Budget and the Labor Department.
According to the Washington Post, the benefit would be paid from the current national unemployment insurance program and would cover six weeks of paid leave for birth and adoptions. (FMLA offers up to 12 weeks of unpaid leave.) Officials did not immediately say whether it would include same-sex couples.
Paid leave advocates say the proposal does not offer enough, noting that FMLA was designed to serve not only new parents but health issues experienced by employees and their family members as well.
"This proposal will exclude too many people and won't give people enough money or time," Ellen Bravo, co-executive director of Family Values @ Work, told USA Today. "Even those who aren't parents have parents or partners or loved ones who may need care or may themselves experience an accident or cancer."
H/t: The New York Times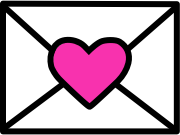 Sign up to receive
instant happy in your
mailbox every day.