PHOTO: GETTY
Manchester Residents Unite in Huge Numbers to Donate Blood to Victims
The people of Manchester, England, are waving their true colors in a time of great adversity.
After last night's bombing, which killed 12 children under the age of 16, including one 8-year-old girl, Mancunians stepped up en mass to donate blood.
So much so that Britain's National Health Service now says it has all it needs to help victims.
"We are not taking registrations due to a high response following last night's events," said Give Blood NHS, a government-operated blood drive service helping those affected by the attack.
Still, Mike Stredder, director of the effort to find blood donors, urged registered donors to stay on its list for future needs. "If you have an appointment to give blood in the next few days, please do your best to keep it, particularly if you are [blood type] O negative," he said.
The attack, which occurred as an Ariana Grande concert let out, around 10:30 p.m. last night, was orchestrated by a suicide bomber killed in the attack. Manchester police have since arrested a 23-year-old believed to have conspired with the attacker and the Islamic State claimed responsibility.
The tragedy is the largest act of terrorism in Britain since the 2005 train bombings in London. Prime Minister Theresa May called it "among the worst terrorist incidents we have ever experienced in the United Kingdom."
H/t: Metro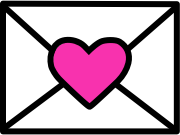 Sign up to receive
instant happy in your
mailbox every day.