The Hacks You Need To Know To Improve Your Gut Health.
You know to stretch sore muscles after a grueling workout.
You know the wonders of deep breaths and soothing scented candles when racing thoughts lead to a headache.
But when it comes to tummy troubles, it can be hard to figure out how to cope with the pain and bloating.
Experts agree that lifestyle changes are more effective than a quick fix for digestive issues—but that doesn't necessarily call for a total overhaul. Simple tweaks to your daily routine may be enough to get your gut health back on track and nix gastrointestinal issues for good.
First, get more fiber
It's an obvious one, but many people are put off by their preconceptions of a "high-fiber" diet. It doesn't have to be all rabbit-food cereals and prune juice—some of the foods you know and love are great sources of fiber. It's just about making better choices at mealtimes.
Berries, avocados, sweet potatoes, and almonds are all high-fiber foods with fantastic flavor profiles you'll turn to again and again. Try half a cup of blackberries with your morning yogurt and swap the potato chips at lunch with oven-baked sweet potato rounds flavored with your favorite spices.
It's easy to incorporate fiber into dishes you already enjoy—add a can of beans to that famous Texas chili or some spinach to your morning omelet. You'll be amping up the fiber content of your go-to meals without even thinking about it.
Water for the win
It may seem counterintuitive, but when you're bloated, one of the best plans of attack is to hydrate your body even more.
Bloat is often caused by a sodium imbalance in the gut and good old H2O can flush the toxins out of your system and bring the body back to normal. Try to drink eight 8-ounce glasses a day, and nibble on watery fruits and veggies like cucumber, watermelon, celery, and strawberries.
Try to drink eight 8-ounce glasses a day and nibble on watery fruits and veggies like cucumber, watermelon, celery and strawberries.
Find a relaxing ritual
With our lives getting busier and busier, it's never been more important to step back and take some time out for yourself. Finding a relaxing ritual that fits into your routine doesn't have to be hard. It can be as simple as kicking back with a cup of Twinings Digest Infusion.
Skip the skinny jeans
Let's hear it for leggings, empire-waist dresses, and boyfriend-style sweaters!
Tight, restrictive garments can compress your internal organs and keep your digestive tract from functioning properly. With limited space to process food, your abdomen can react to even a meal of normal proportions, causing heartburn, tummy grumbles and general upset.
Save the bodycon dress for special occasions and keep your clothing light and loose so you can enjoy every last bite without any discomfort.
Eat less, more
Snackers rejoice! A healthy gut relies on a steady flow of fuel, not on the "three big meals a day" rule most of us were raised to follow. With a steady intake of nutrition spread out over multiple snacks or mini-meals, your body is less likely to experience a sugar crash and more likely to convert the calories into immediately usable energy, instead of adding to your belly bloat.
Keep it moving
Daily exercise, even something as simple as a short walk or a light stretching routine, can do wonders for your digestive system by keeping blood flow moving through your G.I. tract and encouraging your body to absorb nutrients more effectively and to prevent the air accumulation that can lead to cramps and bloating.
You don't have to be a start athlete to reap the benefits of an exercise routine—every extra step or stretch counts toward helping your body become a more efficient machine with built-in safeguards for gut health.
Benefit from bacteria
Fermented foods like kimchi, yogurt and miso can deliver a healthy dose of microorganisms to your gut that may help boost your immune system and maximize absorption of nutrients from your diet. Naturally occurring anti-inflammatory properties in probiotic-rich foods keep your gut calm and your blood sugar stable.
Meanwhile, naturally occurring anti-inflammatory properties in probiotic-rich foods can help keep your gut calm and your blood sugar stable.
No matter your age, activity level, culinary preferences or kitchen skills, it's easy to keep your digestive tract healthy with a couple of simple tweaks to your daily routine. Get that good-health glow from the inside out with these quick tips for a better belly.

Discover Twinings New Feel Good Infusions Range. Four new ways to Feel Good inside.
Twinings Sleep: settle into your evening with a dreamy sip of camomile, orange blossom and honey. It's a perfect blend to ease you into your evening slumber.
Twinings Detox: a blend that gently fuses the sweetness of fennel with the delicate citrus of lemongrass and verbena. Discover how this refreshing blend can restore your day.
Twinings Digest: digest whatever life serves you, with a refreshing blend of peppermint, liquorice and lemon balm. Settle into this soothing blend after any meal.
Twinings Defence: bring out your zest for life, with our new invigorating blend of orange, ginger and warming cinnamon. Perfect for a cool day to warm your soul.
In stores now!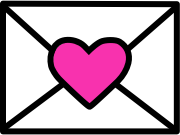 Sign up to receive
instant happy in your
mailbox every day.