PHOTO: ISTOCK
The 15 Best Weekend Getaways Right Here in the United States
After a long work week, sometimes you just want to get out into the world and explore. The only problem is you have to be back at work on Monday.
Thankfully, living in the United States means there are many diverse cities perfect for weekend getaways (maybe even a romantic getaway)—and not all that far away.
Here are 15 U.S. cities for the best weekend getaways. Let's start on the west coast and work our way east.
1. Lanai City, Hawaii
If you're planning a romantic getaway, you're probably already thinking about Hawaii. In fact, most of us are usually thinking about Hawaii in general.
Lanai City is located on Lanai, the smallest of the publicly accessible islands that make up Hawaii. When it comes to vacations for couples, it's the perfect destination because of its remoteness. There are no traffic lights, no public transportation, and no shopping malls. It's a place where you and your partner go to, um, enjoy each other without distraction.
2. Seattle, Washington
But the best weekend getaways aren't necessarily the beachiest.
Seattle experiences an average of 152 rainy days per year, but what it lacks in clear skies, it more than makes up for in the diversity of the city. Each neighborhood within the city—like Waterfront, Ballard, Fremont, and Capitol Hill—offers its own city-like feel, meaning more bang for your buck in how much you can explore.
3. Portland, Oregon
If your idea of a great weekend getaway is people watching while drinking an amazing beer, Portland is going to be your happy place.
Portland's 'Keep Portland Weird' vibe and its 68 microbreweries in operation—the most of any American city—are just a few of its selling points.
Oh, and it also has the most strip clubs per capita, so if you're looking for a romantic getaway, there's that.
4. San Francisco, California
You might think you know what San Francisco is all about—technology, LGBTQ culture, and high rent—but there is so much more to the city.
First of all, it's beautiful. If you want to snug up with your partner on a romantic getaway, doing so looking out at the Golden Gate bridge can't be topped.
And secondly, you'll find some of the best food in the city's Mission District. Including what many believe to be the best burrito in the country, at La Taqueria.
5. Los Angeles, California
I may be biased as I'm from Los Angeles, but L.A. is one of the country's best weekend getaways.
If you want the beach, L.A. has that. If you want mountains, L.A. has those as well. And all with a big dose of Hollywood glamor.
6. Las Vegas, Nevada
As the slogan goes, "What happens in Vegas, stays in Vegas." And if you're looking to truly get away from your life, there is no place further from the everyday than Sin City.
Sure, the legal gambling and non-stop partying are a big part of Las Vegas's draw, but for those who prefer a more low-key vacation, Vegas can more than provide. With its world-class shows and amazing restaurants, it has something for everyone. And if city life isn't your cup of tea, Lake Mead and Red Rock Canyon are just a short drive outside the city.
7. Denver, Colorado
Not only is Denver a beautiful city, with its snowcapped mountains peeking out behind its buildings, it's also in the midst of a renaissance.
Named the best city in the country to live in by U.S. News in 2016, the mile-high city's legalization of marijuana, its craft beer scene and its growing arts programs make it an amazing place to visit.
As a weekend getaway one can explore the best of the city and get outside for skiing, hiking, and camping. What's not to like?
8. Austin, Texas
If your idea of a romantic getaway is stuffing yourselves full of barbecue and enjoying a night of music, look no further than Austin, Texas.
At Franklin Barbecue you'll find people from around the world waiting for hours just for a taste of what is arguably the best barbecue in the world.
One bite and you'll know what romance really is.
9. New Orleans, Louisiana
Food, history, architecture and a whole lot of amazing bars make New Orleans an amazing weekend getaway destination.
Visitors can grab a po-boy and a beignet and enjoy live jazz music all over the city. Walking around the city, you'll be greeted by the friendliest people you'll ever meet and see some spectacular victorian mansions. The Big Easy has an energy that is unmatched by any other city in the world.
10. Chicago, Illinois
The comedy scene, the architecture, and the midwest charm make Chicago an amazing weekend getaway.
The windy city also boasts some very distinctive foods. Deep dish pizza and the Chicago-style hot dog are worth the price of the flight on their own.
11. Nashville, Tennessee
A weekend getaway in Nashville means two things: country music and chicken.
Nashville is called Music City for a reason. On Broadway, you'll find venue after venue featuring live music.
Then there's the food. Hot chicken is the town's specialty—and when they say hot, they mean hot. Be prepared to wash it down with a beer from one of the city's local breweries.
12. Savannah, Georgia
If your idea of the best weekend getaway is taking a stroll around a new place, Savannah, Georgia is the perfect place for a vacation.
It's an extremely walkable city and with its oak tree-lined streets and well-kept historic homes, there's plenty to look at.
13. Miami, Florida
In the immortal words of Will Smith, "Every day like a mardi gras, everybody party all day," in Miami.
Amazing weather and a true mix of cultures make Miami a place like no other. The beaches are great but there's also the Art Deco style architecture of South Beach and plenty of Cuban food to keep you interested.
14. Charleston, South Carolina
Year-round warm weather and southern charm make Charleston a must-visit for those looking for the best weekend getaway.
Its cobblestone streets, oak trees, and the insane mansions on Rainbow Row make it an amazing place to wander around. Plus, it's only a few minutes from the beach on Sullivan's Island.
Charleston's got it all.
15. New York, New York
How can you make a list of weekend getaways without New York City? Museums, sports, music, food, architecture, and people watching: New York has you covered.
The epicenter of culture boasts everything you could possibly want, all in one city. You can basically take a trip around the world—from little Italy to China Town—in 302.6 square miles.
So what are you waiting for? Start planning your weekend getaways, and get out and see the country.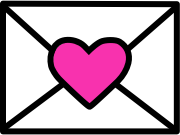 Sign up to receive
instant happy in your
mailbox every day.