PHOTO: ISTOCK
The Best Travel Accessories You HAVE to Pack for Your Next Trip
You can't stop rain from falling during your perfect beach vacation.
You can't stop teenagers from repeatedly getting ice from the ice machine, the one located next to your room in your otherwise perfect hotel.
You can't keep the man next to you from snoring for the entirety of your 14-hour flight.
Basically, you can't control everything that happens to you when you travel but you can be prepared to handle everything that comes your way by making sure you've packed the best travel accessories.
Here are some of the best travel accessories that will help you to get through any snag that might come your way—and will help you make the most of your vacation.
And the best part is, they're all available on Amazon.
Travel Pillow
The best travel accessories are ones that allow you to travel in the most comfortable way possible. The Travelrest ultimate travel pillow is so good, you might actually get a good night sleep while on the go.
"I know the shape is questionable, design seems the most basic of basics and you seem to be relying on a flimsy rope strap," wrote one Amazon reviewer. "But damned if it doesn't work perfectly. I slept through the entire night, with no soreness or stiffness in my back or neck.
Noise-Canceling Headphones
Tune out the world in planes, trains and automobiles with a pair of noise-canceling headphones, like these which rate as the best selling pair on Amazon.
What makes the Cowin E-7 one of the best travel accessories? Not only are they a great price for a noise-canceling headphone but they're Bluetooth and as one reviewer put it, "The comfort of the headphones are great it's like a warm and cozy feeling."
Leak-Proof Bottles
Avoid the awful realization that everything you packed is covered in shampoo by packing your liquids in leak-proof bottles. Added bonus? This Kitdine set is the right FAA-approved size, so you can throw them in your carry on as well.
Foldable Shoes
Foldable flats are one of the best travel accessory inventions ever.
Avoid the awkward fall that will likely happen if you try to wear your stilettos on cobblestones in some tiny town. Foldable flats, like Sidekicks, will take up very little space in your bag but will keep you safe and comfortable as you navigate a new place.
Luggage Scale
A luggage scale is definitely one of the best travel accessories you can buy because it will ultimately help you save money.
If you do a lot of shopping on your trip, you can avoid paying overweight baggage fee by using the Etekcity Digital Hanging Luggage Scale to weigh your bag before you get the airport.
Pack easy knowing that whatever comes your way, you've got this.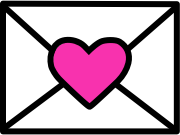 Sign up to receive
instant happy in your
mailbox every day.