The Golden Rule To My Interactions With Strangers
We rely on friends, family and loved ones in stressful times, but often it's the support we get from the most unexpected place that can make the biggest difference. I'm talking about a truly random act of kindness—an unplanned action of generosity with no ulterior motive that wards off the blues in both the receiver and the giver.
It's easy to forget how little effort it takes to make someone's day. You don't need to donate time or money to show your altruistic nature and to feel good about contributing to the positivity of your community.
All you need is a sharp eye, a good ear and an honest delivery. This week I made it a point to apply the Golden Rule to my interactions with strangers. I tried to see the good first, calling out the positive things in others that I sure hope they're noticing about me. It really changed my entire week.
Here's how it went:
On my morning commute
I take advantage of a rain-free spring day this week to comment on a fellow commuter's morning read. It's one of my favorite Marilyn Robinson novels and I tell her so, noting with a smile that she has great taste. It feels so much nicer to pay a compliment based on someone's hobbies than on their physical appearance and I get all warm and fuzzy by connecting with someone I don't even know over a shared interest.
At the Juice Bar
Living in a big city, I sometimes forget how friendly strangers really can be. I'm standing behind a mom and her two young kids waiting for my smoothie, and her toddler-age son is narrating loudly from an easy-reader book while she pays for their breakfast.
I'm surprised to notice that he's actually pronouncing the words on the page, not just making them up, and I comment to her what an early reader he is—she must be so proud. Without a trace of hostility, she beams down at her boy and then at me, agreeing that he's very smart and she hopes he's at least entertaining the cafe crowd. We laugh and I notice that my morning fog lifts slightly before the juice's feel-good nutrients have even kicked in.
Studies have shown that simple acts of compassion like paying a compliment release dopamine and serotonin into the bloodstream, lessening anxiety and improving mood almost immediately. The feel-good chemicals can also boost your immune system, and with warmer days just around the corner, I need all the flu-fighting help I can get.
Out to Dinner
A friend and I are catching up over Italian food, and our server is noticeably harried—understandable, as it's a Friday night and it took forever to get a reservation at this place.
He slops a little water on the table, forgets a drink menu—nothing terrible, but I can tell he's got too many tables to work and not enough hands for them all. When he comes back to take our order, I ask for a pasta recommendation and he gives a great one, describing the flavors in a way I can understand and not going over-the-top with eye-rolling foodie language.
I tell him how great it is to get an articulate, yet enticing, recommendation, and joke that he's probably being paid to review the place. We start talking about his love for Mediterranean cuisine, and the chalet in Padua he rented with his wife for their honeymoon.
His behavior has changed since the beginning of the meal—he's smiling more, moving more easily in space, less frantic with his movements —and I notice our conversation seems to have a kind of butterfly effect, as he brings this renewed energy to his other tables and even I feel a kind of glow-y charisma infuse my dinner conversation.
Social scientists have proved that acts of compassions toward one individual can measurably impact a person's behavior in general, and I can see how. Our habituated actions are shaped by behaviors that break the mold and have a positive consequence—say, a smile of gratitude from a stranger.
My daily "random acts of kindness" proved that it doesn't take much effort to feel better and ward off the nasties in yourself and others. It can be as simple as a bit of praise or a conversation with a stranger.
And when you see the good in others, you feel it in yourself, not just psychologically, but in your physical body.
It's an easy way to stay in peak form, inside and out.

Discover Twinings New Feel Good Infusions Range. Four new ways to Feel Good inside.
Twinings Sleep: settle into your evening with a dreamy sip of camomile, orange blossom and honey. It's a perfect blend to ease you into your evening slumber.
Twinings Detox: a blend that gently fuses the sweetness of fennel with the delicate citrus of lemongrass and verbena. Discover how this refreshing blend can restore your day.
Twinings Digest: digest whatever life serves you, with a refreshing blend of peppermint, liquorice and lemon balm. Settle into this soothing blend after any meal.
Twinings Defence: bring out your zest for life, with our new invigorating blend of orange, ginger and warming cinnamon. Perfect for a cool day to warm your soul.
In stores now!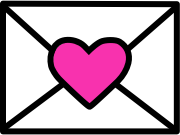 Sign up to receive
instant happy in your
mailbox every day.