These Singing Baby Sloths Are All You Need Right Now
Baby sloths are painfully adorable.
Not only that, they're relatable. Who wouldn't like to move as slowly as possible, spending the majority of the day sleeping and relying on others to feed you?
They've really got it made.
In celebration of Earth Day (and really, for any day you need it), we bring you cute sloths singing along to karaoke favorite, "Sweet Caroline."
Yes, sloths can sing, and they are amazing at it. (We're sure Neil Diamond won't mind us saying that.)
Mind you, these aren't just any sloths. They're baby sloths. So be prepared, because you just might pass out from all the adorableness.
You've been warned.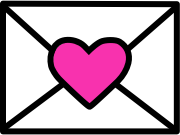 Sign up to receive
instant happy in your
mailbox every day.