PHOTO: GETTY
Even Ashley Graham Gets Nervous in a Bikini
Ashley Graham isn't always confident.
She may be the reigning queen of body confidence, but even she has her moments of insecurity.
She is, after all, a human person.
"I mean, of course like any girl when you get to the beach or the pool and you go, 'Oh, I have to take my cover-up off, crap,'" Graham tells People. "And you feel like everybody's watching, and then you just go, 'Oh fine, I'll just take it off.'"
It's easy to assume that someone like Graham struts through life with unwavering confidence 100 percent of the time.
But of course, flashes of insecurity go through everyone's mind—even a beautiful supermodel's. Still, what's important is that Graham doesn't let these moments get the best of her.
"And then all of a sudden you get comfortable and go, 'Okay. Another piña colada,'" she says.
So while this summer you may have a moment of trepidation when stripping off your cover-up at the beach, heed Graham's advice: Brush if off, and go get your beautiful self a drink.
H/t: People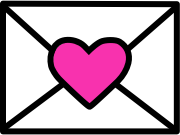 Sign up to receive
instant happy in your
mailbox every day.